Event Hosts prove they are specialists in staffing for every occasion
Hosting a corporate event is no easy task. Not only does it require a great deal of planning and preparation, you may also need to hire additional corporate event staff to help ensure the event runs smoothly on the day.
That's where Event Hosts come in. Whether you need staff for a corporate event, a conference, exhibition or trade show we can provide qualified and knowledgeable hosts/hostesses for any occasion.
Recent events for our Corporate Event Staff:
GEC
Event Hosts supply corporate staff and event hosts to some of the biggest conferences in the country. Earlier this year some of our staff could be seen at the Global engineering congress (GEC) at the Institution of Civil Engineers in Westminster London where we provided 20 hosts and hostesses to ensure the smooth running of this prestigious event. These included ushers, runners and microphone hosts who were all on hand to ensure the event was a standout success. We also supplied registration staff, receptionists and room monitors to the event. Registration is one of the vital requirements at any event and it is a service that we are proud to offer here at Event Hosts.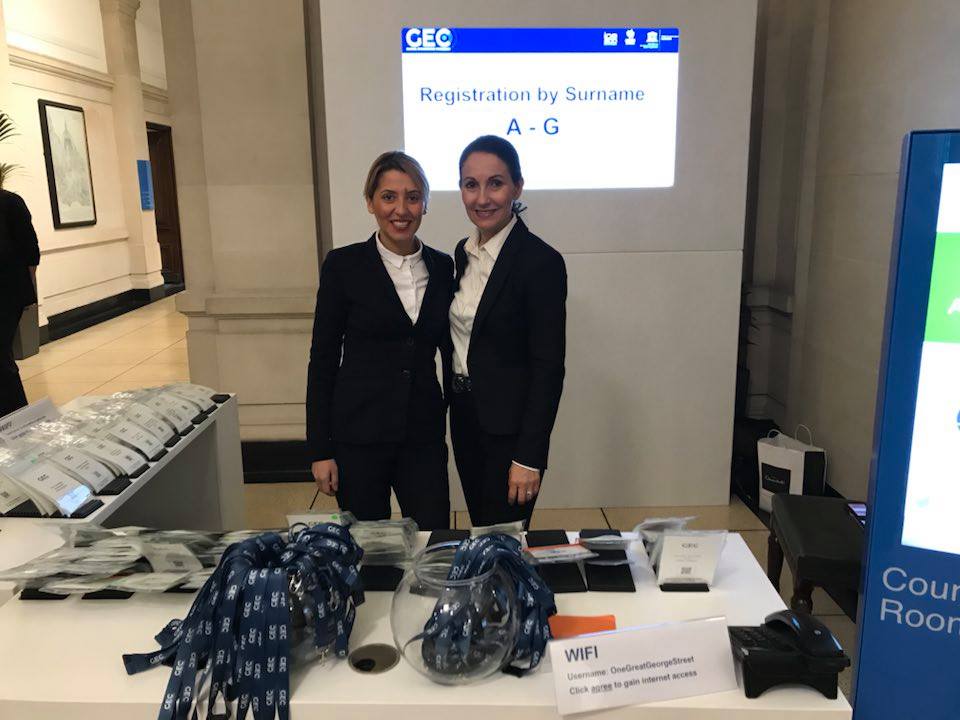 Pekao Bank
We also recently provided bilingual English / Polish conference hostesses to the Pekao Bank financial conference at The Hotel Andaz, London Liverpool Street. Our hostesses assisted with a range of tasks including meeting & greeting guests, organizational assistance and roaming microphone duties in the question & answer sessions. Our hostesses Agata and Ursula were on hand throughout the event to assist with the translating for both English and Polish delegates and received incredible feedback after the event; "The ladies were fantastic, thanks for your cooperation, we will be more than happy to work with you on our future events.'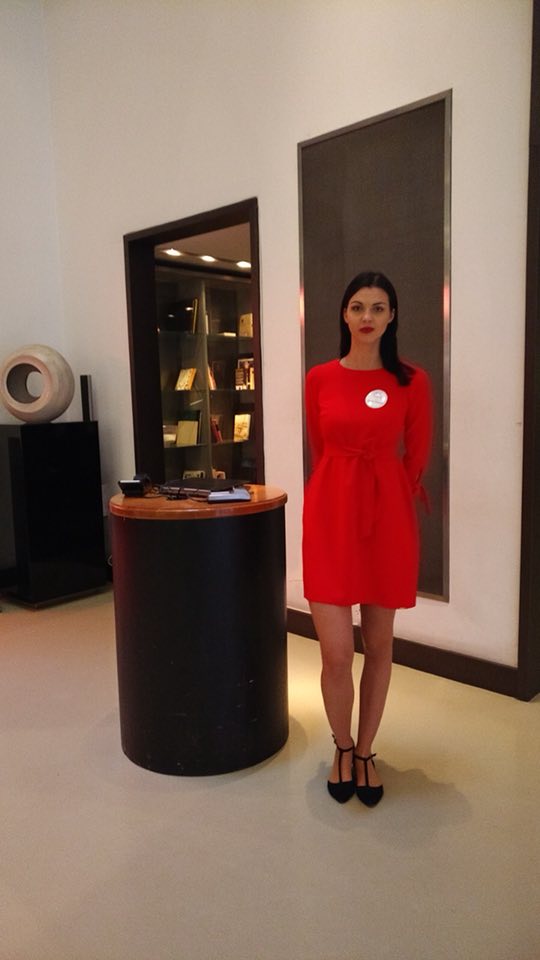 The World Chess Championship
This month, Event Hosts were honoured and delighted to provide staff for the World Chess Championship which was held over the course of 3 weeks at the Old College Holborn. The event took place between November 9 — November 28 and saw some of the greatest players in the world pitch their wits against each other. Event Hosts supplied VIP hostesses whose job was to manage the VIP Lounges, VIP Reception and VIP areas, helping to provide a relaxed, informative and welcoming atmosphere whilst ensuring excellent customer service throughout the tournament. We also supplied registration staff, receptionists and sales assistants to the event, after which the team once again received excellent feedback; "Many thanks for your partnership in the project and booking lots of nice event staff for us in such a short time. We enjoyed working with them."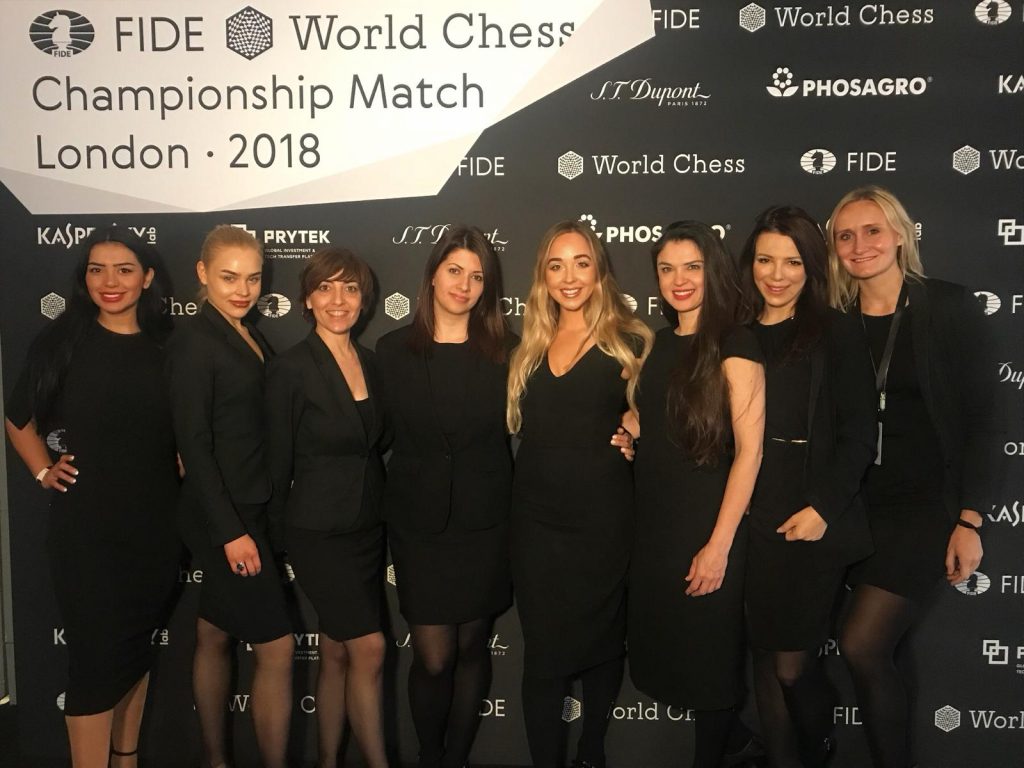 Get in touch today
If you would like to hire any of our corporate staff for an event, please get in touch, either via phone; 020 893 55587 or email at info@event-hosts.com.