Experiential Marketing: The Answer to Your Trade Show Woes?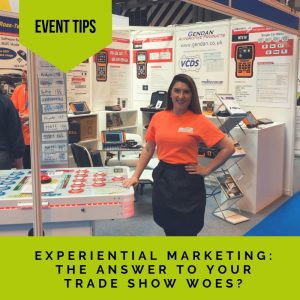 Nichola Clydesdale, Marketing Director at leading promotional staffing agency Envisage Promotions highlights how bringing trade show marketing alive will have a positive impact on a brand, essential reading for any brand wanting to do more with trade shows and events.
Trade shows and exhibitions can be a golden chance to showcase products and services to a large audience.
But the trade show is under pressure. Or rather the significant investment of money, resources and time that they consume is under pressure. With the economy still stuttering and faltering, every business needs results from every marketing activity.
It is no longer an option to leave a trade show feeling it didn't quite hit the mark. Now is the time to try something different and it comes in the shape of experiential marketing.
What is experiential marketing?
For want of a better description, it brings your products alive by using promotional staff to connect with potential clients and customers. They showcase your products, demonstrating it, inviting people to sample it and test it.
This interaction is marketing gold, a chance for briefed and experienced promotional staff to reach your audience.
Tangible marketing experiences like this bring several benefits;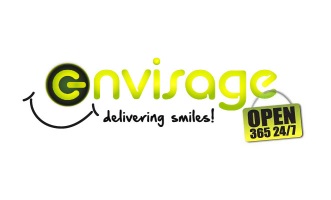 #1 Experiential marketing is effective
Based on a report by Event Marketer from 2015, when customers experienced interactive marketing, the likelihood of them buying at the event increases. This connection continued after the event, with 74% people saying the positive impression and interaction would lead to a future purchase.
#2 More sales, more leads, more loyalty
We know that when there is positive interaction and a strong connection between customer and product, the likelihood of brand loyalty increases. In today's competitive market place, can any brand afford to turn down the possibility of 70% of their customers buying from them regularly?
#3 Improved connection between consumer and product
In terms of influencing the purchasing decision, the research also suggests that a better understanding of the product or service was the main driver, along with seeing and experiencing the product or service in question. Some way behind, however, were additional enticements such as money off deals and discounts.
#4 Sharing brand values
Your brand has a voice and a persona, something that all customers subconsciously connect too. If they like what they see, if they enjoy the experience and the product or service is of interest, experiential marketing becomes the vehicle to extending brand values.
#5 It creates a buzz!
A trade show floor is a busy place, a cacophony of colour, noise and excitement, where everything clashes and meshes together thus standing out is hard to do. Standing out with something amazing, different and fun is even harder. Experiential marketing is the creative tool by which you can showcase who and what you are, piquing interest and grabbing attention.
The only limit to experiential marketing is imagination. With the right promotional team or even performers, you create a buzz around your product, services and brand that will last for some time to come.
Experiential marketing with the right promotional staff
You could, of course, offer more freebies than anyone else or open a coffee bar but if there is no connection or interaction between people and your brand, it is nothing more than a gimmick. Experiential marketing is fun but it doesn't forget the mantra of successful marketing: people buy from people.
And thus, the importance of hiring promotional staff from an agency that understands the power of experiential marketing for its clients and knows how to deliver, is not to be underestimated.
The Envisage Group is a leading promotional agency providing promotional staff, brand ambassadors and marketing teams for clients in the UK, Europe, America and the Middle East. With a decade of experience behind them, the Envisage Group is enjoying continued growth in this competitive sector.