Product Information Management (PIM): A scalable solution
Originally posted on proctors.co.uk
E-Commerce is one of the world's most lucrative industries. More than ever, businesses need to have an online presence if they want to keep their customers loyal to their products, services and brand. COVID-19 has only accelerated this need for organisations to get digital, put their product data online and offer a completely virtual service.
Of course, it's easier said than done whether you're a multi-national organisation or part of a smaller, specialised industry. Your main challenge is getting your product data from its source to your end user, quickly and accurately. And when your end user has the ability to interact with your product data in multiple ways, across any number of different platforms, that challenge grows in complexity.
So how do you manage this data flow? Having an effective Product Information Management tool (PIM) is key.
What is a PIM? And why do I need one?
A PIM centralises your product data information and assets, including product specification data and any associated media assets, before distributing that data to multiple sources. Put simply, a PIM ensures your data flow is as efficient as possible. 
In manufacturing, for example, it's typical for product data to originate from older, legacy systems, where it's input at the factory during the production stage. Then, the marketing teams responsible for selling these products have the daunting task of translating this data – often manually – in order to get it online. This process then often requires manual intervention again, to keep it up to date.
Processing the data manually in this way creates a disconnect between the marketing data and the product data: they're never in sync with one another. And that leaves room for error.
No more errors in transmission
According to Ventana Research, 46% of companies that don't have one single source of product information, and instead, use Excel spreadsheets to manage product data.
This can be a serious problem. 47% of the above companies admit they often find product-related errors and almost 20% of those errors have a major detrimental impact on sales performance. PIM is the solution.
Your customers interact with your data on many different devices, through their desktop, mobiles, or even via their smart speaker. So, having an application with a modern Application Programming Interface (API) becomes essential in your data workflow.
By using a RESTful API your product data can be shared easily, as it's exposed in a predictable, interactive format.
Breaking down. Rebuilding stronger.
But not all organisations can commit the time, resource or budget to completely overhaul their systems, end-to-end, all the way to the factory level. Instead, there are other options.
To alleviate problems caused by disparate, legacy data, you can break the process down into smaller, more manageable applications. This is known as having a microservices architecture. Microservices are dedicated applications which focus on one dedicated function: in this case, in consuming your legacy data, transforming it into an end-user friendly format, then injecting that data into a PIM.
This approach ensures your original base data is kept up to date, and maintains data availability even if there's a breakdown in one part of the workflow or chain.
Using cloud services, such as AWS, we can leverage tools like SQS and Lambda to support a decoupled architecture. Not only does decoupled microservices architecture prevent potential data loss, and preserve service in the event of application breakdown, it improves performance by offloading queue management and data flow into the Cloud.
A final but essential consideration, no matter what systems and applications you use: data security.
Experimental product data can be incredibly sensitive, so keeping it secure at both the point of origin and in-transit is important, as is ensuring pre-production data doesn't accidentally end up publicly viewable. A PIM provides protection by implementing strict workflows for your data.
Finding unique solutions for exceptional businesses
There are many applications and frameworks out there specifically designed as PIMs, and they range in price depending on the supplier and the size of your product data.
Likewise, every business has different workflows and product data structures. Once you include a legacy data issue you're having, it's rare that any off-the-shelf-solution will meet your requirements exactly. A custom solution is often the way forward. And this is where using a flexible framework, such as Drupal, has distinct advantages.
Drupal is an enterprise-level content framework with many applications. Traditionally it's a content management system, but its latest version is much more than that.
Drupal has a powerful entity framework, allowing you to model almost any data. Its strong community – made up of real people struggling with the same challenges as you are – has developed countless modules and plug-ins to enhance functionality.
And what's more, since Drupal is open source, there are no licence fees or user usage limits. So every penny of your investment goes where you need it: into solving your specific workflow and data modelling challenges.
No matter how large or technical your datasets, nor how specialised your business is, you deserve to get the most from your digital applications.
At Proctors, our team of technology experts have been solving problems for specialist businesses across the globe: from tech behemoths like Panasonic, to niche industry start-ups. When it comes to talking data, you'll want to talk to Proctors.
We're more than happy to put our heads together with yours and discover the best solution for your business.
More articles you may like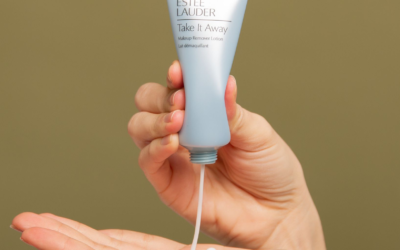 [dipi_breadcrumbs bc_home_icon="on" bc_home_size="14px" bc_is_post_type_root="on"...