5 reasons why you need to add account-based marketing to your plans today
Originally posted on proctors.co.uk
Since my earliest years, I've been a fan of athletics. Long-distance running in particular. I've watched it on TV. Chatted about it with friends. Followed its greatest exponents with fascination and even become something of an (armchair) expert on the subject.
But until a year or two ago, I'd never taken the plunge and given it a go myself. It felt like something reserved for others. Something that you needed to prepare for meticulously, before ever getting out there and hitting the pavements for yourself. It just seemed altogether too difficult to try.
Then something changed. I was persuaded by a friend to join them on the journey from 'couch to 5K'. And, at the risk of being that annoying running evangelist, I've never looked back.
For many in the marketing world, account-based marketing holds the same appeal – and presents equally erroneous perceived obstacles. It looks great. It seems to work brilliantly for others. But it can also appear prohibitively complicated and quite possibly hideously expensive. 
Happily, if you get account-based marketing right, those negative perceptions are some way wide of the mark. And in this article, I'll explain why it's an approach you can't afford to ignore.
What is account-based marketing (ABM)?
There are websites, books, research papers, even degree courses devoted to an explanation of account-based marketing. But for our purposes today, I'm going to keep things straightforward. At Proctor + Stevenson, we view ABM as marketing that identifies high-value companies within defined sectors, and focuses on generating quality sales leads through targeted strategy and pinpoint messaging.
It's an approach we've employed to great effect over the past few years, helping clients including Panasonic outperform campaign goals by as much as 100%. And we're not alone: Forrester research reports that 62% of marketers have reported a positive impact on their marketing performance since adopting ABM.
It comes with strong credentials then. But if that isn't enough to help you persuade your colleagues that account-based marketing is the way forward, here are those five key reasons that should really turn the argument in your favour…
Reason 1 – ABM works in any market conditions
The pandemic has taught us that certain sales and marketing approaches are affected by external conditions and factors beyond our control. Exhibitions and events being an obvious one. Account-based marketing remains impervious to those irresistible forces, replacing sales meetings and product demonstrations with digital outreach and online communication. It also has the flexibility to incorporate more 'traditional' tactics (personalised direct mail, for example) when the time and targeting is right, making it the marketing strategy for all seasons.
Reason 2 – it makes your budget go further
The beauty of ABM lies in its focus. Unlike other broad-brush strategies that make marketing a numbers game, account-based marketing is lean and keen, ensuring that your financial resources are allocated only where they're going to have maximum, direct impact. Even in those longer B2B buying cycles, there's no wastage. Communications and marketing collateral are sent to those prospects you've identified as interested, via the channels they use, carrying messages you know will resonate with them. 
Reason 3 – ABM is 100% measurable and accountable
Most ABM strategies are built with digital communication at their core. So you can account for every penny or euro you spend, and attribute every click, reply, meeting booking, expression of interest or sales opportunity you elicit directly back to the activity you've instigated. And there's little that will make your board-level colleagues happier than that.
Reason 4 – it brings sales and marketing together
Ah, the old sales vs marketing conundrum. Should be best of friends, very rarely are. In this respect, you can think of account-based marketing as the United Nations. Employed properly, an ABM strategy achieves that holy grail – a harmonious collaboration in which marketing and sales work in tandem, generating interest, qualifying leads and nurturing prospects until they're ready to hit 'buy' (and beyond, if your ABM strategy is far-sighted enough).
Reason 5 – it works and we can prove it
As I mentioned a little earlier, our clients have enjoyed great success with account-based marketing over the past year or two. Working with them, we've doubled projected lead targets, improved ROI, achieved better conversion rates, even generated six-figure sales pipeline. And all within the parameters of tight marketing budgets.
Time to get up and running with ABM?
The final advantage of ABM that I'll mention here is that it isn't an all-or-nothing strategy. It looks different for every business. And we can help you take those first steps towards making it work for yours. So if you'd like to know more, don't sit on the side lines any longer. Lace up your shoes, get in touch and let's see where account-based marketing can take you.
More articles you may like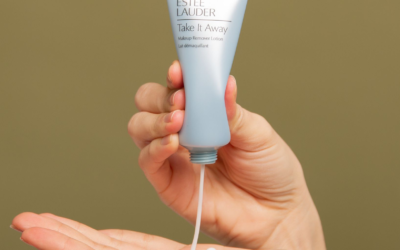 [dipi_breadcrumbs bc_home_icon="on" bc_home_size="14px" bc_is_post_type_root="on"...