As we begin the new year by entering another national lockdown, it feels like a good time to reflect and share some of our learnings from creating video content throughout 2020.
A stand-out realisation from last year is that no matter what is thrown at us (and there was a lot!) we can still help you DO MORE VIDEO. It is consistently and increasingly the most impactful format to engage, inspire and educate.
Shoots can still go ahead with new ways of working and procedures in place. Following the APA's COVID-19 guidelines we continue to run shoots safely. Things to consider:
Safety essentials: PPE, temperature checks and a covid supervisor.
Remote Monitoring. To keep the number of people on set to a bare minimum and remove unnecessary travel, we provide live video feeds via a secure link for any clients to review.
Larger spaces and smaller crews.
Cast real families or couples. Maintaining social distancing on camera is a challenge so cast talent from the same household. For the McDonald's Thank You Parents campaign with Ready 10 we cast a sibling duo and also shot Myleene Klass and her daughter.
Hero wants to thank her Mum @KlassMyleene for all that she has done over the last few months, and we want to hear from you too! Share your stories and reveal why you think you should be thanked for your parenting efforts. #ThankYouParents pic.twitter.com/WpogVUg2Ju

— McDonald's UK (@McDonaldsUK) October 12, 2020
Stock footage is nothing new but during 2020 we've seen more content and ads relying on stock. A smart way to elevate this content is to produce a few bespoke shots. This can help lift a video, land the message and give you more bang for your buck.
Animation was the star of 2020 From the iconic John Lewis Christmas ad to our own work for Bavarian Nordic, Talbot and Mischief, animation projects kept us busy throughout the year. Why? It isn't affectmed by restrictions, is easy to share, simple to understand and – when done well – can be evergreen. More brands turned to this format last year and we predict that will continue into 2021. One of our highlights was creating this mixed media animation for Bavarian Nordic.
Remote filming also boomed in demand last year. We've really honed techniques for this over the past few months and now offer a menu of options to suit all budgets and circumstances. We've been busy recording video calls using the whole suite of platforms out there – from Zoom to Loom or, for more complex requirements like our Eurovision project for Netflix, vMix.
For high-quality remote filming footage we've seen the best results come from sending camera equipment directly to the contributors. To make this process simple, we launched Crew In A Box. This includes a camera, microphone and tripod – everything you need to capture 4K video. It is ideal for filming talking head pieces straight to camera, with an easy to follow set-up guide and remote direction from the Bear Jam team over a video call.
What do we see for 2021? We don't have a crystal ball but what we know for certain is that we will continue to follow the safety on set guidance provided by the APA, find creative solutions to challenges that come our way and DO MORE VIDEO!
More articles you may like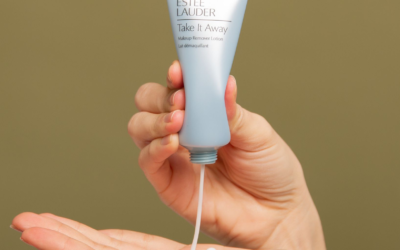 [dipi_breadcrumbs bc_home_icon="on" bc_home_size="14px" bc_is_post_type_root="on"...