Behind the scene look as a storyboard artist
Being on location is without doubt a huge benefit for a storyboard artist. Absorbing the space helps identify the best shots. You also see potential opportunities that might not necessarily have occurred to you away from the set.
For the film 'Wildfire', a Paddington hotel doubled as an interior location in South America superbly. Working with the director Talitha Stevenson I blocked in the frames needed and worked them up to be used as a shooting board later. Being able to walk round exactly where the actors and camera would be with Talitha explaining her direction was fantastic. It was great to work in the same area where it would eventually be shot.
Interestingly I was recently watching 'Killing Eve' by brilliant Phoebe Waller-Bridge and noticed one of the scenes was also shot at the very same location as 'Wildfire' which felt strange, but great at the same time.
Below you can see 3 frames in conjunction with 'Wildfire' to give a feel of the storyboard process. As a point of interest, I've also added some 'Wildfire' frames alongside the 'Killing Eve' scene I saw from the same location.
It's exciting to be on location viewing what everybody will eventually see, but no one has seen yet. That's part of the thrill of being behind the scene as a storyboard artist.
More articles you may like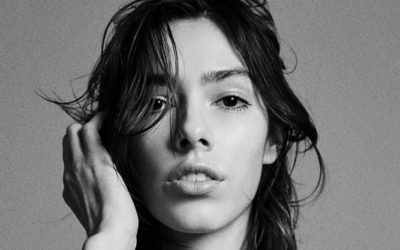 [dipi_breadcrumbs bc_home_icon="on" bc_home_size="14px" bc_is_post_type_root="on"...