How A Bristol Based Film Studio Survived Lockdown And Came Out The Other End Stronger Than Ever Before.
From being days away from closing, to being on the verge of launching an innovative, new brand; the story of Band Studios, and how they utilised being locked down in a film studio for months with no revenue and turning it into something amazing.
Band Studios in Bristol were days away from closing down the business for good, after the lockdown as a result of COVID-19, meant they could no longer take any studio bookings; their only source of revenue at the time. With an empty film studio and all the time in the world on their hands, brothers Pete & Tom got to work with friends Ryan, Noomi & JP (all whilst following government protocol for COVID-19), to put their minds together and focus on producing what they do best; creating and filming amazing practical effects. Resulting in the creation of 'InCamera' a YouTube channel like no other, showcasing mind-blowing practical effects, created by themselves, and how they're shot to give the stunning, cinematic results.
With a professional film crew shooting the episodes, and the effects being made by licensed effects artists, the end result of the videos is stunning, and Managing Director Pete Martin believes it'll be a huge success, not only for them, but for the production industry in Bristol "The channel not only seeks to utilise the exceptional talents of local crew, as well as championing local businesses that are working within this domain via small documentaries where we will visit and promote local businesses that are working in the effects industry but have never had the platform to showcase the amazing work they do, as there are so many talented people in Bristol that don't get the recognition they deserve".
The Coronavirus pandemic has affected everyone in some way, and for the UK it has hit industry hard, forcing us into another recession. Small businesses especially, like Band Studios, were hit the hardest when they physically had no financial support to help carry them through the months of lockdown. The creation of the InCamera brand is just one example of how by keeping optimistic during such devastating times and by showing some ingenuity in making the most of a bad situation, it has led to a local business being the next potential big success story
on YouTube.
The InCamera YouTube channel officially launched on Wednesday 23rd September, only 5 episodes in and the channel has amassed almost 3000 subscribers and over 50,000 views; with episode content featuring the recreation of extraordinary effects from iconic films such as Star Wars and The Thing.
Do you want to have your jaws dropped by the wonders of filmmaking whilst supporting local business? Take a look at the InCamera teaser trailer below, and go and have your minds blown on their channel by the magic of practical effects
InCamera YouTube Channel trailer:
More articles you may like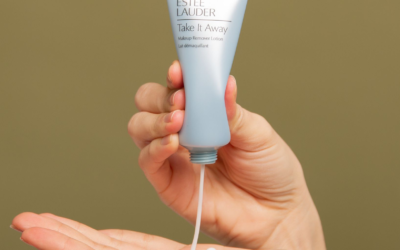 [dipi_breadcrumbs bc_home_icon="on" bc_home_size="14px" bc_is_post_type_root="on"...