How to Integrate Consumer Prizes and Trade Incentives
What's the difference between a prize and an incentive?
We generally think of prizes being for consumers, and incentives being for staff and sales teams, but the line is blurred. Surely the ultimate aim of most prizes is to incentivise purchase? And surely any incentive programme has a prize or reward at the end of it?
Ultimately, your staff and your customers aren't all that different from each other. Both have the capacity to change their behaviour when presented with an appealing incentive. In many cases, your goals will be the same for both. Increased affinity and loyalty to the brand; greater understanding and engagement with the brand's personality; a higher level of advocacy in the future. These are all important responses for brands to elicit in consumers and staff members alike.
Naturally, the mechanic by which rewards are distributed will be different. Consumer prize promotions may be linked to purchase, but there will generally be an element of random chance in the selection of the winners. Staff incentive programmes are usually pegged more directly to attainment. That attainment may be measured through sales figures or quality of customer service.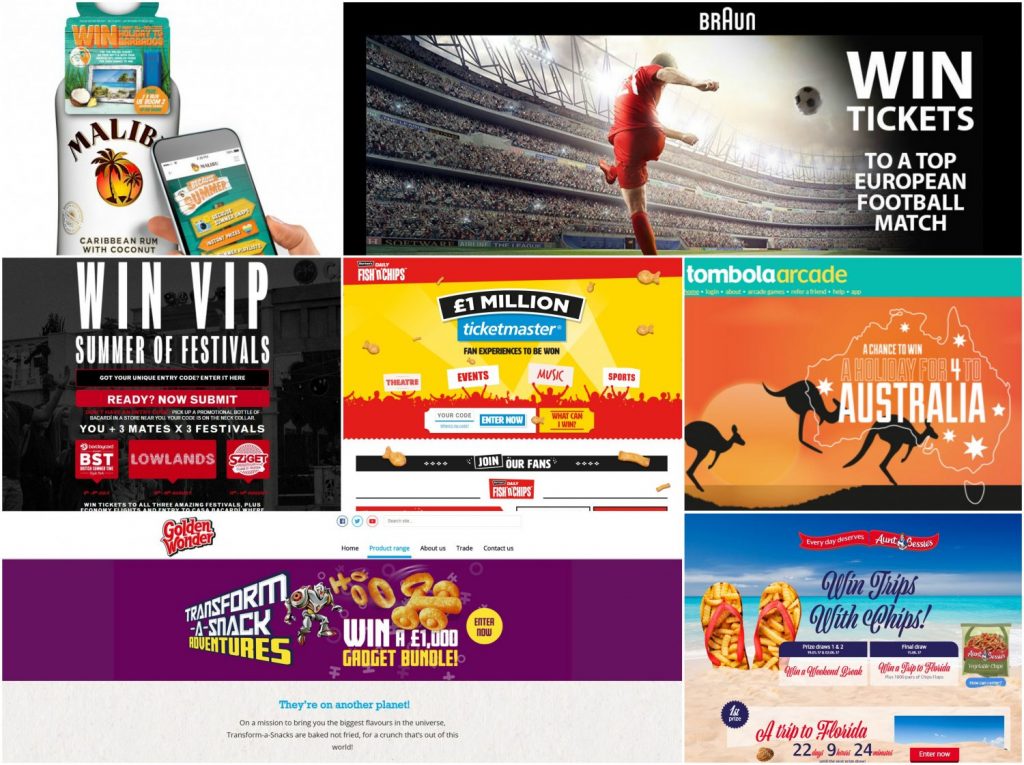 Linking consumer prizes with trade incentives
When we create bespoke prize packages for our clients' promotions, our aim is to craft an experience which perfectly sums up their product, combining appealing experiences that fit with the brand's personality and target audience. And once you've settled on an exciting prize that works for your customers, it surely makes sense to use it for your sales staff too.
This is particularly relevant in sectors where your frontline sales staff are instrumental in driving engagement with the consumer promotion. For an on-trade promotion running in pubs, the bar staff have an essential role in distributing scratch cards, displaying POS materials and spreading the word. What if they have a chance by the possibility of winning the same prize themselves?. It stands to reason that they'll be more engaged, as well as being knowledgeable about the promotion.
Mirror the theme

For this reason, we've worked on on-trade promotions for Glenfiddich, Old Mout and Strongbow where the consumer prize offering has been mirrored by a similar prize experience for top-performing bar staff in participating pubs. We've sent lucky winners off for mixology classes in New York, kiwi conservation tours in New Zealand, and Mardi Gras celebrations in New Orleans – and we've sent top bar staff off to do the same!
The same principle applies to wholesaler incentives. If brands are keen to maximise their profile and visibility during key sales periods – particularly during periods when they are running customer promotions – it makes sense to incentivise wholesalers accordingly. In the midst of a World Cup promotion, a football theme works just as effectively for staff as it does for customers, so why not give away match tickets, home cinema systems and team shirts? Equally, if you're running a holiday giveaway for customers, why not keep some budget back to give away similar trips to key vendors and wholesalers too?
The bottom line is that, as an essential part of any brand's marketing strategy, trade incentives are most effective when integrated with the other key elements of a campaign. Whoever they work for, frontline sales staff are the face of your brand, so ensuring they are engaged and motivated is paramount. Keep their eyes on the prize, and everyone is a winner.
Speak to Chris, if you would like more information on +44 (0)20 8871 9959 or email   [email protected].