How To Organise Your Event and Exhibition Cables
The Importance Of Cable Organisation
Cable organisation helps you to improve your space both in terms of keeping things tidy and ensuring safety, where there are a number of reasons why you may wish to sort out your cable situation.
Decluttering Benefits
Cable organisation can help to remove bundles of wires and connecting cords from your space, improving the overall aesthetics of your event or exhibition area.
Having your cables stored neatly also helps to reduce general wear and tear which means your cables will need to be replaced less frequently. This will ultimately save you money in the long run.
Safety Benefits
Having a knot of cables makes it more likely that your hardware will be damaged through friction or stretching. If wires or plugs become exposed then this can increase the risk of electric shocks as well as electrical fires if the cables start to overheat from being excessively tangled.
More generally, unorganised cables can be a trip hazard if left strewn around your event or exhibition area, where proper storage can prevent unexpected accidents.
Choosing Your Cable Organiser
There are many different methods of cable organisation to choose from depending on your needs, with a range of factors to consider before you invest in a decluttering system. You may wish to think about:
Capacity – How many cables do you have that need storing, and do you want to be able to store other tools and gadgets alongside them?
Labelling – Would you prefer to have a fully labelled organisation system so you can easily tell your cables apart?
Types Of Cable – Are your cables used for entertainment and technology, or for construction purposes?
Transportability – Does your organisational system need to be portable, or would you prefer a fixed option?
Security – Does your organisation method need to be child and pet-proof, or does it need to be equipped to store valuable gadgets?
Usability – Does your system need to have easy access features for regular or daily use?
Types Of Cable Organisers
In order to keep your cables safe and tidy, you may wish to invest in a purpose-built storage or organisational solution to suit your needs. These could include:
Cable Management Boxes
Cable boxes are a great way to declutter your space and keep all your cables together, where you can choose a container to match your interior decor. Cable management boxes come in a range of designs, where some are stackable for extra storage or can be fitted into existing drawers and cupboards.
Adhesive Clips
Adhesive cable clips or mounts have a sticky back that can be applied to a range of surfaces, such as walls, tables and cupboards, with a clip on the front side for securing your cable device. These allow you to keep wires tucked away and off the floor, or you can store cables within a shelving unit or cupboard on separate clips.
Cable Rack
A rack cable organiser is a more heavy-duty tool for grouping together and securing large quantities of cables or electrical equipment. These are usually fitted beneath or adjacent to entertainment systems where multiple ports are used so that the rack reduces the weight of the cables being transferred to your consoles or screens.
Cable Ties
Cable ties are also a portable organisational tool, where these can be used to group cables together for on-the-go, or to declutter your space by keeping all your electrical items collected together. These are available in a range of different materials to suit a variety of needs, including plastic, silicone and Velcro varieties.
Why You Should Choose VELCRO® Brand ONE-WRAP Cable Ties
Velcro Brand One-Wrap cable ties are a safe and durable alternative to plastic ties, made from a Velcro Brand hook and low profile Velcro Brand velour loop. These pieces are bonded to create a versatile and easy-to-use fastener, suitable for an endless list of uses, including cable organisation.
The benefits of choosing Velcro cable ties include:
The ties are more environmentally friendly than plastic alternatives
Safe to use indoors or in the garden
Fully adjustable to suit any project
Soft Velcro feel to protect hands and cables
More flexible and durable than plastic tie options
A full range of sizes and colour options are available to choose from
The uses of these cable ties are almost unlimited. Their flexible, weather-resistant material can make for a useful gardening tool or a temporary measure for fixing gates and fences. In addition to organising cables, they can also be used to gather together all kinds of craft and DIY items, where pens, rolls of paper and bundles of ribbon can all be tied with ease.
MPD Hook & Loop also supplies additional wrap and cable tie products, including One-Wrap Tape, fire retardant ties and a range of plant ties for garden use.
MPD Hook & Loop Products: Meeting All Your VELCRO® Brand Fastening Needs
At MPD Hook & Loop, we provide and deliver a wide range of VELCRO® Brand products to meet all of your fastening and securing needs. We're a recognised supplier of genuine VELCRO® Brand products and we have grown to become the UK's leading distributor of these products.
Our Comprehensive Fastener Range
We offer a variety of self-adhesive fasteners, where the four types of adhesive we supply include general-purpose rubber, water-based acrylic, flame retardant rubber and heavy-duty rubber. In addition to this, we supply a non-adhesive range of products, consisting of sew-on VELCRO® Brand strips, available in an array of strength options.
Our range also consists of a variety of self-adhesive coin rolls and packs, as well as pallet banding and straps.
For a thinner, more compact product, we recommend perusing our Low Profile range, where this VELCRO® type includes our High Technology Hooks (HTH) and Velour loops, which are smoother to the touch than our more heavy-duty alternatives.
Bespoke & Bulk VELCRO® Brand Supplies
To compliment our everyday range, we also supply and distribute a range of more specialist fastening products, which include elasticated Velstretch and wide-format Velour fabric.
Additionally, if you're in need of a bespoke tape, coin or strap size, then we can manufacture any product to your specifications. We also facilitate bulk ordering of some of our more popular products to ensure you have everything you need to get started on your project.
Contact us today for more information about our comprehensive product range, or to ask for a bespoke quote.
More articles you may like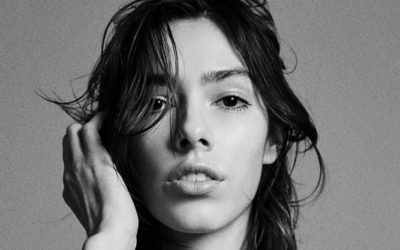 Models are no longer just confined to the catwalk; they have become the vibrant faces gracing our screens, promoting products with style and glamour.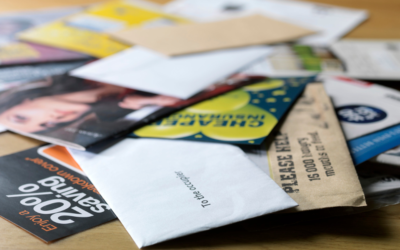 The cost of a direct mail campaign can vary greatly depending on several factors, such as the type / format of mailing, the size of the mailing list and the type of paper & printing required.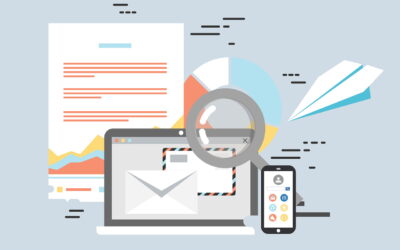 With billions of emails being sent every day, the vast majority fail to make an impression and may not even be opened. There are a number of steps you can take to ensure your emails stand out from the crowd.