Meet the experts in print
XG Group are UK leaders in large format printing and graphic production. With a key focus on production and manufacturing, we have a wealth of experience, unmatched technical knowledge, and a contact network that we are happy to share with our clients.
All of our large format and super-wide graphic production and finishing is in-house, including direct-to-substrate and roll-to-roll print production. We also host a wide range of fabrics and extensive UV direct-to-substrate roll and sheet material printing as well as offering a diverse range of services.
We digitally print directly onto a wide range of hard substrates and roll media, boards up to 3.2m and roll-to-roll of up to 5m wide.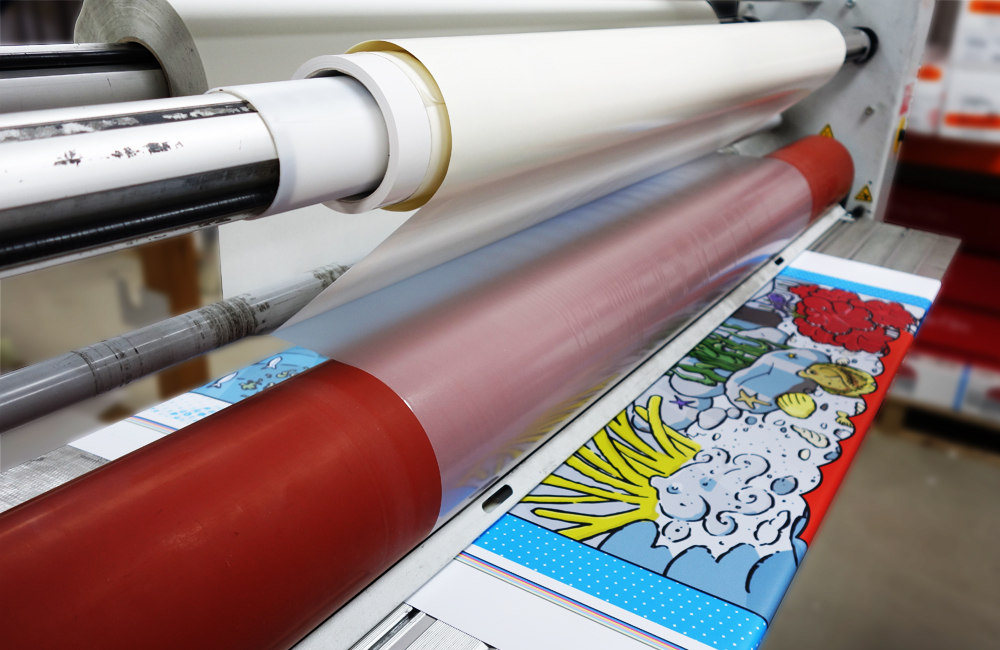 We don't leave it there
As a large format digital printing specialist, we also offer precision machine cutting for different sheet or roll media, including PVC, Foamex, ACM (Dibond), Correx, acrylic and vinyl to almost any shape and size.
We also offer a laminating service for materials that can offer anti-slip for floor graphics, gloss, textured and matt lamination for visual appearance and anti-graffiti lamination for print protection and enhanced UV protection.
The experienced team here can advise on the best print process to achieve the results you are looking for. If required, we can provide technical support right from the outset of your large format project to ensure your expectations are met.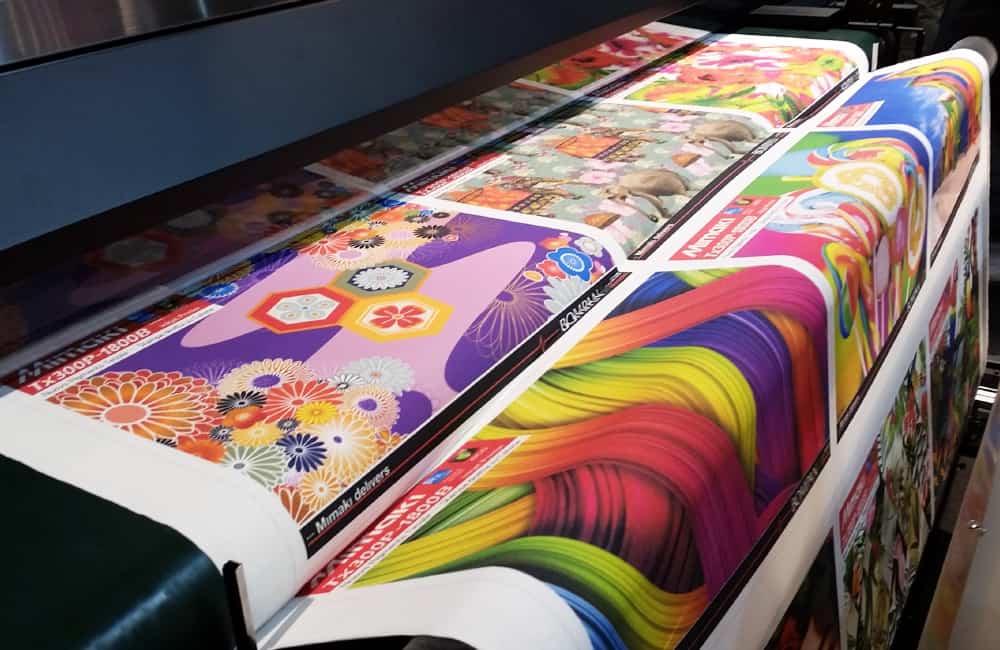 Fabric-ate your ideas
XG Group offers the latest commercial fabric printing techniques for the exhibition, display and soft signage industry to create stunning seamless displays. Our specialist machinery can create full-colour graphics for front lit, back lit, block-out, satin, canvas, mesh and acoustic graphics.
We use a few different methods to achieve this, with two of the most popular printing options being dye sublimation and UV printing. Dye sublimation printing absorbs the water-based inks, meaning the inks become integral to the fabric weave rather than sitting on top. Alternatively, UV printing is direct to the substrate which then goes through an inline fuser unit to sublimate the ink onto the fabric.
As pioneers in the UK fabric printing market and one of the first companies to successfully develop tension fabric system graphic production and install a laser cutter, we have continually invested in the latest cutting technology which makes light work of printed fabrics. This includes large format laser cutters with a 12m bed.
In addition to this, once cut our fabrics gain a sealed edge, which helps prevent fraying and often performs better than a rolled hem finish. We also have in-line cutting capabilities, used in some specialist processes.
We have specialist in-house finishing teams, including a highly equipped sewing department, capable of expertly finishing multiple processes, such as a wide range of tension fabric graphic edgings, velcro, continuous eyelet webbing, edge binding, joining, hemming, looping and adding grab handles.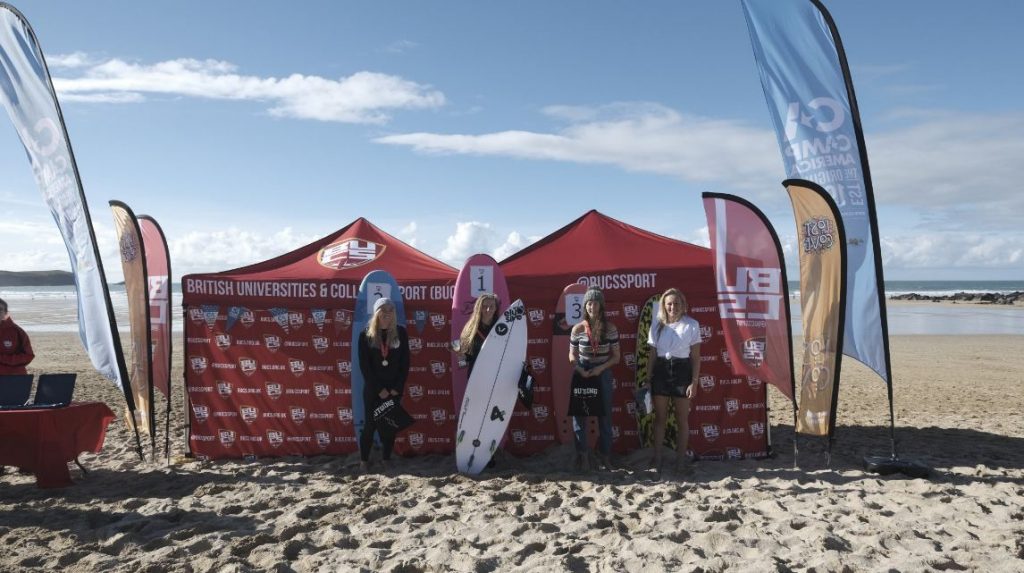 Get in touch
Get all of your large-format print services in one, reliable place. Get in touch with our friendly customer experience team on 01280 707 180 or [email protected].
More articles you may like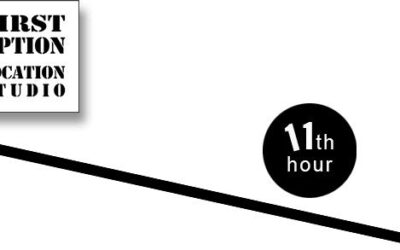 Our 11th hour availability for the w/c 27th June is... Tuesday 28th Wednesday 29th 11th hour dates are offered with a...