New "Miss Havisham" inspired Studio Opens in Woolwich Dockyard
A recent expansion of Crixus has seen a new Bohemian addition to our film and TV studios in the dockyards of Woolwich. The same interior designer and carpenter who collaborated to build our very popular Studio Kitchen came together once again, this time to create a bespoke, multi-aesthetic space with a chic, bohemian theme throughout.
The space includes brick walls, a cast iron spiral staircase, several styles of distressed walls, rustic wallpaper, a multitude of furniture & props, and the large industrial Victorian windows that are synonymous to all the rooms within these dockyard studios.
The new space is designed for video production as well as photography, but it has also been used as a funky breakout room for productions using other studios.
We listened to the requests of our clients and aimed to include as many of the backgrounds and unique areas in which location managers were looking for, and then put these areas together within this one space. This was pretty much the brief we put to the designer Joy Milford, who describes her work "It was a very fun project to put together, these guys always give me the freedom to do my thing. I wanted to have a bit of a 'Miss Havisham' feel to the place, with an industrial element to fit the building's aesthetics."
The talented Berty Kinsop has lead the construction of all our spaces, and this new studio was a different challenge "Putting in a new mezzanine with an antique, cast iron staircase was probably the most difficult part, but very much worth it, I think it's my favorite feature of the room now."
Studio Bohemian is now open and we've been delighted to share the space with some amazing  productions already. So come down, check it out and have a cup of tea with us on the sofa and let the place inspire some new ideas.
More articles you may like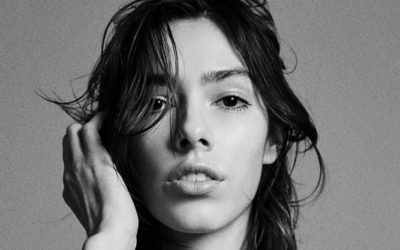 [dipi_breadcrumbs bc_home_icon="on" bc_home_size="14px" bc_is_post_type_root="on"...