Top 10 Tips from a Professional Master of Ceremonies
Professional MC Mark Jones has given us his Top 10 tips for being an MC and how to make it look easy!
Anticipate! That's a word that works so well in so many circumstances, as you'll see. If you're going to MC / host an event, try and anticipate everything that could possibly happen. For example, if you have to do a Q&A with a well-known personality, a sports star, perhaps, remember that they are out of their comfort zone and not as relaxed or confident as they are out on the pitch. Talk to them beforehand and ask them for any lead-in lines or questions which can set them up to tell their favourite anecdotes or stories. The audience have come to see and hear the sports star and their stories, not the MC's. Also –important bit here- ask them beforehand if there are any topics that they DON'T want to talk about. Maybe a recent bit of scandal or some potential transfer speculation that they could do without being mentioned. In extreme cases, it might even be subject to sub judice laws. Prison food is not recommended (apparently).

Do your homework (again, that word 'anticipate' comes into play). Do plenty of research on your subject, much more than you'll actually need or have time for, and don't take everything on Wikipedia as gospel! I can recall hosting a rather prestigious, black-tie event in London and introducing an eminent Peer of the Realm, as 'Lord *** of Little Hampton' (not his real title, obviously) and his opening line was: "Oh, you've read Wikipedia, have you…?" Thankfully, he was very gracious about it, and it gave him a new opening story about Wikipedia and how they consistently got his, and many of his titled friends' details wrong. He actually thanked me afterwards for giving him a new opening anecdote! I believe he still uses that story to this day. But remember, that's the exception to the rule; you may not be so lucky and get away with it.

ALWAYS try and mingle with the guests and make sure you make an appearance in the Green Room and make a point of showing your face to the organisers, the speakers, the sponsors (especially!) and have a chat with them. Make them feel at ease and comfortable and fully aware that you are in charge and you have everything under control, prior to what can be, for them, a nerve-racking event, especially if it's their first time. Check if they need anything that they may have forgotten earlier… also check that there's always some water and a glass available for each speaker on stage.

Get to the venue early and check the sound and lighting equipment well before any guests arrive. It's not just Pink Floyd who need to do sound checks. Make sure that every corner of the room can hear what you have to say clearly; if you have a (cordless) radio mic., (and make sure it's UHF and not VHF), go around the room yourself and listen how it sounds for yourself. Listen for any 'drop out' areas where the microphone cuts out or doesn't work clearly or distorts. Then, if you do wander round the room whilst speaking / hosting the auction, you know to avoid that part of the room. Also, the Production Company will light you up on stage and make you look a million dollars, but –more importantly for you- can you see your script on the lectern? No? That's because it's usually in shadow. Make sure there's a bright light on the SCRIPT AREA of the lectern, otherwise you may be adlibbing during the event sooner than you anticipated. There's that word again… 'anticipate'… and even more fundamentally, check and make sure there's actually a lectern there in the first place!

One regular and easy-to-overlook item is the script itself. Yes, you've taken time meticulously writing it, re-writing, re-re-writing and subsequently editing it to the point where you're totally confident and proud of its content, message and flow. But (and it's so much easier to do these days with a computer) don't forget to ALWAYS use a noticeably larger font and DOUBLE SPACING (use at least 1.5 on the 'Spacing' option in 'Paragraph'). It's easy to read in the in the daylight and privacy and seclusion of your home or office… but nowhere near as easy in front of several hundred of your peers when you're amplified and illuminated on a stage. Trust me, it's worth the additional few pages' worth of paper and printer ink. And on the subject of scripts, try and learn as much of the text as you can; nothing is more off-putting than a host who is staring intently down at their script and seemingly ignoring their audience. Look up, get your head up, and make eye contact with members of your audience. Always make your audience feel involved.

Make sure that the event organiser sends you a definitiverunning order prior to the event (a few days prior, ideally – NEVER on the day as you arrive at the venue) make sure it's a DEFINITIVE (and matching the script) running order too. You're the one in the spotlight who the audience perceive to be 'in charge' and know what's their talking about. Go through it in your mind; check everything works logistically. There's that word 'anticipate' again. If you have to collect money in for a raffle or for an audience participation-type game, make sure that's done early on in the proceeding; early enough so that there's enough time to collect the money in before the event starts. You'd be surprised how many event organisers put the cart before the horse on that old chestnut. And on the subject of 'knowing what you're talking about', check any potentially suspect pronunciations beforehand (again, 'anticipate'), and if you're still not sure (you really should be at this point) say the name clearly and with confidence. And then keep your face straight…that always works for me (well, usually)!

In your opening address, before the "Good evening, welcome to…" you'll have needed to check if there are any 'Rt. Hons.', 'Sirs', 'Lady Farquar-Ponsonby-Smythe', or MP's/JP's/OBE's/MBE's; and always check if the Mayor is to be introduced as 'THE Lord Mayor', 'The Mayor', 'His Honour, The Mayor', 'The Lady Mayoress', or simply as 'the Mayor'. Virtually every town or city has a different title for their Chief Executive. It rarely cheers them up if you get their Official title wrong. Again, as I said before, check pronunciation of people's names; even simple, short names such as 'Maher', or 'Gallagher', can be pronounced in so many different ways. And make sure you always mention the Sponsors! They've probably spent a small fortune supporting the event, so make sure they get mentioned appropriately from the outset, AND in the 'Thank You' / 'Credits' and the end of the event. Keep them happy, you'll keep the organisers happy (they're the ones who are paying you, remember) and it should be easier for them to get sponsorship for their next event (…and you might just get re-booked too!) Also, and here's the word 'anticipate' again, check with the organiser if there are any dignitaries or famous faces in the audience who may need introducing individually during your opening remarks. **Also check that these people actually want to be introduced. Sometimes they may want to stay off-radar and incognito so as to simply enjoy themselves on a more informal level.

You should already know well before the event who you need to introduce –and in what order- for their speeches. Make sure each speaker knows their time allocation (especially politicians). If they're going over their allotted time, the MC should discreetly stand in an obvious position (that is obvious to the over-running speaker), so that they know that you're aware that they're over-running. MPs and Politicians are notorious for over-running their allotted time. Give them an inch, and they'll pinch your ruler! Explain firmly (and politely) before the event starts, that there are several speakers and everything must fit into a specific and tightly monitored time schedule. I always hark back to my radio days; on my breakfast shows the 8am news starts at precisely 8am (not at five minutes past or five to… Chris Evans / Zoe Ball take note!) Also ask each speaker before the event if there's anything specific they would like added into their introduction, so that they can pick up on it with their opening remark… and then they're off! (See para. 2, above.) Check what their formal, Official Title is, and introduce them in this order: "Now, to tell us the latest on his recent trip to Chipping Sodbury and its financial ramifications, please welcome the Chief Financial Officer of British ***, Sir Frederick Smith, OBE". Remember: Topic (if necessary), then: Job Title / Company / FULL name. The speaker's name must ALWAYS come last, as this is used as the cue for lighting, intro music, cameramen… and applause. Just watch how the Oscars do it!

Ensure that the stage is easily accessible for all your speakers. A small step up the platform is usually provided, but it's worth checking whether any of the people who may come up to receive an award perhaps, is in a wheelchair or disabled. Avoid any embarrassment and by anticipating (there's that word again). Even in these enlightened 'PC' times, ALWAYS help a lady on to the stage. Long frocks and high heels are not conducive to climbing stairs (I've found I'm told!)

Taking all that into account, by the time you say "Good evening…" all the hard work has been done. In football terms, if you train and prepare well during the week, then the match at the weekend should go well. It's the same with events, just less mud and bruises. Oh, and a noticeably smaller salary.

Most importantly, ENJOY YOURSELF! If you do, your audience will too. Obviously, the opposite also applies; if you're not enjoying yourself, the audience won't; they have been known to squirm in their seats at an embarrassing host**. After a while, it all becomes second nature… but a list always helps.

**not me, obviously.

For more information: www.mcmarkjones.com

Mark Jones MC
T 44+ (0)7831 – 529729
MCH HUBS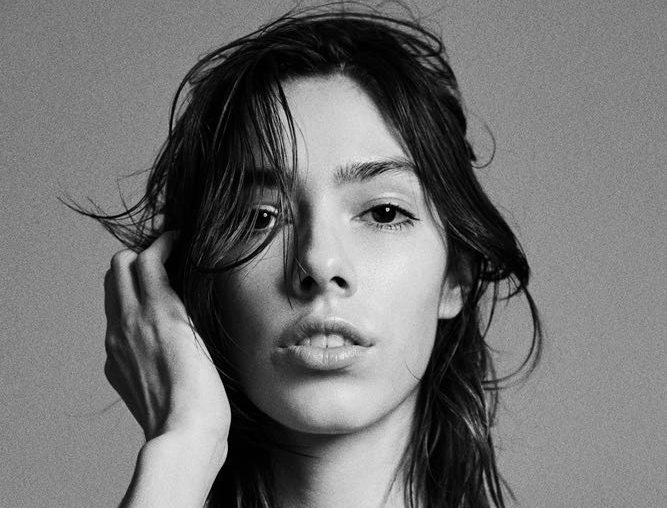 Models are no longer just confined to the catwalk; they have become the vibrant faces gracing our screens, promoting...