Brand development programme – stages of work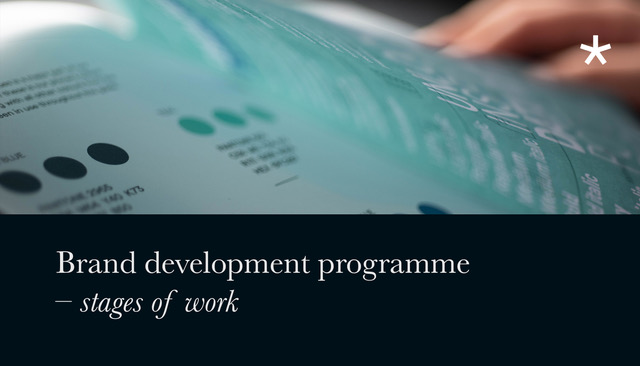 When undertaking a brand development programme, branding agencies will normally split the work into a series of phases. Every brand agency will term these slightly differently but broadly falls into the following framework. If an organisation believes it is necessary to take forward a brand development programme and follows these four steps they have a greater chance of success.
Brand development programme – stages of work
Research, investigation and understanding
Development of the identity
Brand launch
Delivery, execution and on-going support
Every organisation and business is different. Consequently the approach to each and every brand programme should take into consideration and embrace those nuances. Critical to the success of a brand development programme is the involvement of the owner, Managing Director, Chairman or CEO. They must have a clear idea about what they want to achieve and an appreciation of the reasons why it's important to make the change. Once this decision is made, deciding whether external help is required. Is there sufficient expertise in-house and importantly, is this talent adequately objective to make the tougher decisions. If it has been decided to look externally, what kind of creative consultant would suit the business; freelance designer, small design agency, large branding agency? Each have advantages and disadvantages and relative associated costs.
Once a decision has been taken about the creative consultant to be involved, a project plan with an underpinning critical path needs to be created. The plan will describe phases of work, key milestones and personnel involved. Often a steering group and working party are formed with clear lines of control acting as a mechanism for accurate timings, deliverables and costs.
Research, investigation and understanding
Once the brief has been established, the creative consultant need to get under the bonnet. This is likely to involve interviews and workshops, desk research,  questionnaires and audits. It is important that insights are taken from the broadest possible sample of internal staff, stakeholders, suppliers and customers. This work should not be too formal and candidates do not have to be absolute but a representative samples from each group reaps the best rewards. Often people within organisations like to be heard. If it is felt their voice has counted, the greater the chance of them supporting change. Some clients are keen to been seen to be democratic in their analysis, others are happy to have quieter investigations. Ultimately the analysis should reveal important insights and what unites and divides. This information is then shared, analysed and discussed. Based on this knowledge a set of recommendations are determined forming the basis of phase 2.
Development of the brand identity
Routed in a brand idea emerging from phase 1, work on developing the brand identity can begin. Where language, form and colour coalesce to determine the essence of the organisation. The look and feel of a business.  Name, visual style, words and brand architecture are all part of this phase of work. If organisations are changing dramatically, staff behavioural change also needs to be scoped and determined.
Brand launch. Once a new brand is in place, it is a perfect opportunity to communicate its outlook to those that have contact with it. Outlining the brand's purpose and characteristics is critical to its longevity and traction. Describing where the brand has come from and its direction of travel and what it stands for.
The kind of organisation will determine how much fanfare a brand launch will involve. Some organisations like to keep brand launch events low key, others, perhaps with more flamboyant leadership, prefer higher profile occasions often involving event organisers etc. Ultimately, there is no right or wrong just what best suits the brand and its personal. However, there are seldom few other opportunities when people are quite so interested in the brand than they are at launch time. The order of launch should be as follows;  internally first, secondly to partners and suppliers and finally externally.
Delivery, execution and on-going support
In most circumstances a set of brand guidelines are built. This document helps provide guidance to users and creators building the brand assets make them in the vision of its creators. Speed at which a new brand identity is implemented is usually determined by three things. A name change, in which case everything has to be implemented immediately. A critical event, such as a takeover or merger, again where change must happen quickly. And, budget. Often the largest cost of a new brand programme is not the creative consultants fees but its implementation. Everything from website, literature, vehicles and signs to advertising and office interiors. Costs can be saved by updating more slowly but this has to be done very conscientiously to not devalue the work undertaken.
To see more examples of brand development projects we have been involved in, see our work page.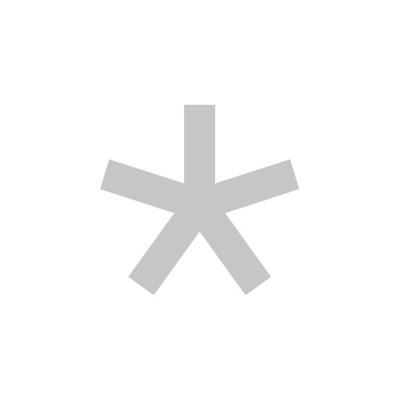 More articles you may like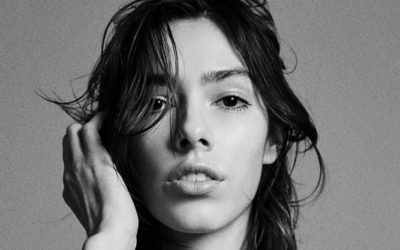 [dipi_breadcrumbs bc_home_icon="on" bc_home_size="14px" bc_is_post_type_root="on"...