Mash to staff Samsung Showcase at Coal Drops Yard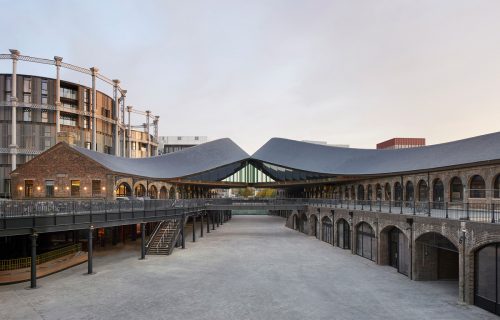 Samsung will open a new global brand showcase at Coal Drops Yard this summer – and we are thrilled to have been chosen as their staffing partner for this exciting new digital playground.
Retail experience has been a growing story over the last few years, and Samsung is writing the next chapter. The 20,000 sq ft space will provide an immersive platform to showcase Samsung products in a connected world. Visitors will be invited to experience the technology brand in ways that fit their individual lifestyles. And there will be lots of events, workshops, entertainment and technical support – all delivered by outstanding staff, handpicked by Mash.
Following a six month pitch process, Mash was appointed as Samsung's staffing partner. Since then we have built an internal team of established Mash people and new retail specialists. Our recruitment campaign has kicked off and we've already had lots of great candidates apply for the many roles on offer. If you're interested in working at the Samsung Showcase at Coal Drops Yard, you can find out more here.
As the retail industry works out how to stay relevant in a digital world, the concept of retail experience has become more and more important. And our background in staffing experiential campaigns has proven invaluable for this.
Brands recognise that we have the insight and expertise to help them deliver this new style of retail. As well as Samsung, we are now working for a multitude of leading brands at retail including Nike, Lavazza, GHD, Lee Jeans, Speedo and many more.
The Samsung Showcase at Coal Drops Yard will shine a spotlight on the future of retail experience. And we cannot be more excited to be right at the heart of it.