The Future Looks Bright As Filmmaking YouTube Channel 'InCamera' Hits A Major Milestone.
In September 2020, a group of UK based filmmakers officially launched their passion project, InCamera, a YouTube channel that celebrates the art of practical effects in filmmaking, with educational and entertaining videos on how to create and shoot mind-blowing practical effects. The channel had been planned for years, as brothers Tom & Pete Martin, along with friends Ryan, JP & Noomi wanted to showcase their talents in practical filmmaking, and inspire film fans all over the world.
Now, not long over a year after launching, InCamera has reached a big milestone, having recently surpassed 50,000 subscribers on their YouTube channel. The quality, consistency and uniqueness of their videos has drawn in viewers from around the world, amassing over 1.5 million views on the channel so far. Yet the main success for the InCamera team has been the opportunities that YouTube as a platform has given them to showcase their talents; with their high-quality filmmaking & production skills, as well as the astonishing practical effects they produce. Praise couldn't have come much higher than when Peter Kuran, the FX artist who worked on John Carpenters 'The Thing' (1982), commented on InCamera's recreation of his iconic opening title sequence, praising them for how they tackled the shot, and the end result they got. This was InCamera's first ever video; and still their most viewed one to date, check it out – https://youtu.be/wGRPK22yvko
The success of the channel has brought many new opportunities for the team, going from a Studio Hire firm in Bristol, UK, to working with clients as InCamera now, doing their own productions and working as a special FX unit. InCamera have worked with some huge global brands recently, and are delighted to announce that their most recent job was working on a feature length film for Disney, with scenes shot in their studios, and the crew producing the practical effects for the film. They've also recently completed work on a project for LEGO; after an existing client approached the team upon discovering their YouTube content, and seeing the capabilities the talented crew have.
This is just the beginning for InCamera, as they continue to produce the content online that has wowed people around the world. YouTube has been an amazing platform for them to showcase what they can do, and has enabled many opportunities to produce stunning productions and special fx for some fantastic clients. InCamera will be officially launching with their exciting new website in the very near future!
Not familiar with the InCamera YouTube channel? Make sure to check it out here: https://www.youtube.com/channel/UCulLTNc5UdWKBcCqo8GNMbQ
Interested in working with the InCamera team for Studio Hire, Productions or Special FX work? Make sure to follow our LinkedIn page (https://www.linkedin.com/company/incamera) and drop us a message, or contact our Managing Director with any enquiries you may have.
Contact: Pete Martin
Email: [email protected]
Phone: 0117 971 2233
More articles you may like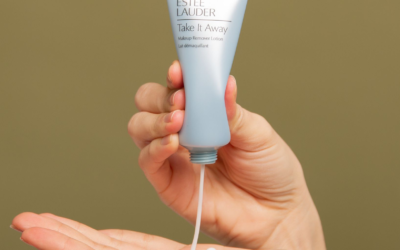 [dipi_breadcrumbs bc_home_icon="on" bc_home_size="14px" bc_is_post_type_root="on"...