Bosch launch FreshUp with experiential tour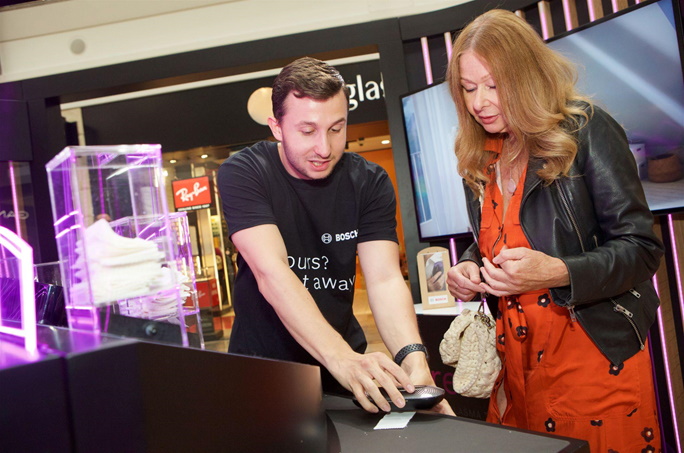 Consumers can try the new fabric refreshing device in four key shopping centres across the UK, thanks to a collaboration between Stellar Global and The Manual London.
Bosch's latest innovation, FreshUp, uses plasma technology to dissolve simple odour molecules from clothes, throws and other fabrics. The handheld, portable device is the first product of its kind, prompting strategic retail experience consultancy Stellar Global and live events agency The Manual London to work together on an experiential launch tour that will engage, educate and excite the public.
The tour is part of a direct-to-consumer marketing strategy, utilising high footfall consumer locations to premier the product, drive trials and ultimately encourage purchase. With fabric swatches and aromas available on the futuristic stands, potential customers have the opportunity to learn how odours can be removed from clothes without using water or being dry cleaned, and to have any questions answered by an expert team.
Part of the "FreshUp #LikeABosch" integrated campaign highlighting healthy, hygienic and sustainable living, this will be the only opportunity consumers get to experience the new FreshUp device in the UK.
The Stellar/Manual team won the business in a competitive pitch last August against three other agencies. Their joint expertise offers over 20 years of brand experience marketing, creating unique activations for brands to drive engagement and memorability.
Emma Ede, CEO, Stellar Global, says: 'Consumers are curious to explore the latest options, especially when there is so much choice available. We wanted to give people the opportunity to get up close and personal with this ground-breaking product, in a fun and engaging way, piquing their interest and encouraging successful sales.'
Gemma Duffy, Associate Director, The Manual London, adds: 'This activity isn't just about showcasing a brand. It's about the hero objectives of boosting awareness, enhancing desirability and facilitating education of nextgen technology – difficult to do unless you can physically put the product in front of consumers. What was really special about this launch was the collaboration between two different agencies. Working together has played to our complementary strengths, resulting in excellent creative chemistry, and I think that's evident in the end result.'
Consumers visiting the stands will also be invited to join the FreshUp challenge. If they correctly identify the smell of one of the four scents – buttered cookies, fresh grass, lemon or coffee – and remove it with FreshUp, they will be entered into a draw to win an adrenaline-fueled day out.*
The first phase of the UK experiential activity started on 29th July and runs until 27th October, visiting 4 centres including Trafford Centre, Bluewater, Centre MK & Cribbs Causeway. More locations will be announced for the next phase starting from November 2021. For more information, please visit https://www.bosch-home.co.uk
*Purchase of scents necessary
More articles you may like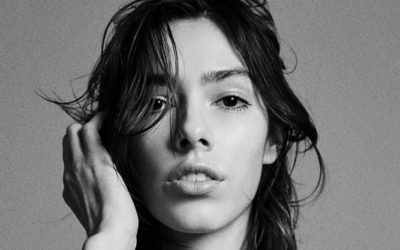 [dipi_breadcrumbs bc_home_icon="on" bc_home_size="14px" bc_is_post_type_root="on"...