Broadley Studios Kicks off 2023 with Strong Start
If you're looking for the best Film Studio in central London for live streaming, virtual production or creating branded film content, look no further than Broadley Studios. Located in the heart of Marylebone, NW1, our cutting-edge studio has recently completed a major technical upgrade to support the latest motion tracked cameras and Virtual Production workflows. Complimented with new and enhanced, superior soundproofing throughout Studio 1 & 2. Plus, one of our spacious green room/hospitality areas now boasts a stunning signature Broadley pink velvet feature wall, providing a perfect backdrop for talent and teams to unwind between shoots.
Broadley Studios offers state-of-the-art LED lighting throughout, keeping our promise to the environment and cutting our carbon footprint. We made a commitment to get rid of all Tungsten lighting in 2021 and we are well on our way to becoming a "Green" studio. We recently added a host of LED Fresnel's, LED Aputure lights including the 1200D, 600X and 300X (with Lightdome ll, Lantern and Fresnel attachments), which together with our 18 x 2 x 1 Lite Panels is enough lighting for most of the shoots we host here. Our tech team is highly skilled and experienced in managing complex live streaming events, providing clients with a stress-free experience. For example, we regularly produce global live streams for a myriad of pharma brands and the NHS, delivering high value training to medical experts on the ground. Our technical know-how brings client confidence during these important broadcast events.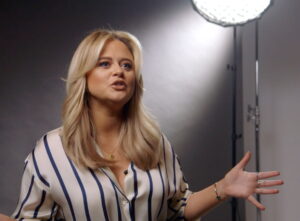 Broadley is super busy across the full TV production mix, no two weeks are the same, from branded content shoots for brands like L'Oréal and Lego and for broadcast giants Netflix and Disney. Comedian Emily Atack chose Broadley to shoot social content for her much-lauded Channel 4 documentary on sexual harassment. Other recent highlights include producing the live link ups and utilising Studio 2 for the capture of a global Dior fashion film starring Hollywood actor Robert Pattinson for Paris Fashion Week Feb '23. Meanwhile, out on location at London Fashion Week we shot an experimental Graduate catwalk show. One of our favourite live streams this month was for International Women's Day with a stellar line up of talent, including Maggie Alphonsi OBE in our virtual studio and a host of remote callers all talking about gender equality and Changemaking best practice.
Both studios convert from white infinity, blackout to green screen with ease. We enjoyed hosting BBC icon and newsreader Michael Burke starring in a series of adverts for new Royal coins to commemorate forthcoming Coronation of King Charles, using our humble green screen! You don't need to be Royal to shoot at Broadley, we're committed to making film content creation accessible in how we package rates and services up, one size doesn't always fit all. Just ask us and we'll always help.
Aside from its state-of-the-art facilities and fabulous location, Broadley Studios is home to a team of dedicated professionals who work closely with clients to ensure all their needs are met. From pre-production to post-production, we provide support and guidance, making sure that every client has the same high quality of experience with us.
If you'd like to pop in to look around, just ask or get in touch for a chat about your next shoot or upcoming project. Call us on 0207 725 5858 or [email protected]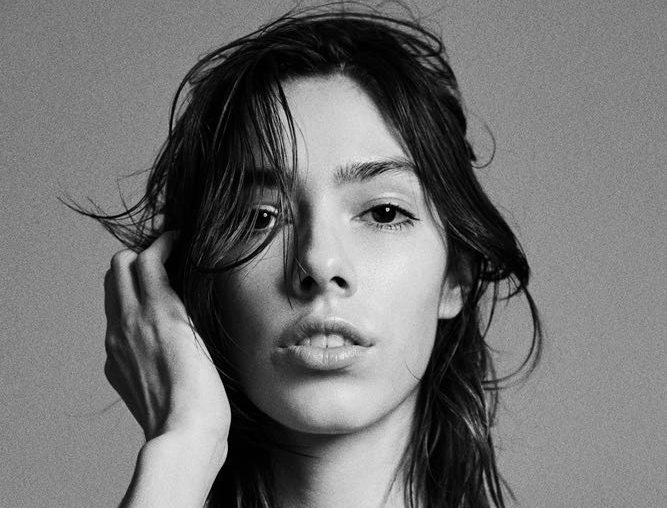 Models are no longer just confined to the catwalk; they have become the vibrant faces gracing our screens, promoting...