Essential questions when hiring a film, photography studio or events space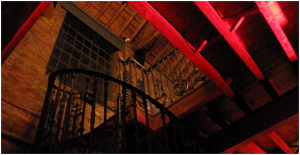 When running a film, photography studio or event space, one can always expect to hear a multitude of questions from one's clients; naturally these are initially with regards to availability and rates, but what follows often depends on the level of experience of the person with whom you're talking. There can be numerous and essential details to consider, key questions not to be forgotten and answers not to be assumed.  This of course applies to anyone who's hiring a space, be they production manager or assistant, photographer, event planner or someone hosting a private function. Some of these may seem pretty obvious, particularly to those who've been in the industry a long time, but let's face it we can all be subject to forgetfulness!
With close to a hundred years of combined location and studio experience, the First Option team have put their heads together to bring you a list of SAQ's – information sometimes overlooked but in our experience often crucial. Here are our 'Should Ask Questions' together with their all important answers…
How early can we start, how late can we finish?
Opening hours vary massively with each and every space, at First Option we'll be here at whatever time you wish to start and we won't leave until you're done. Do remember that virtually all locations have loud music/noise curfews.
Is overtime available?
Some hire spaces have set hours and others are flexible. We will always try to give you whatever hours you need, it's best to try and book in advance but obviously this isn't always possible and sometimes you just need to keep going until you're finished.  Our rates for overtime vary according to how much notice we get, and how anti social the overtime hours are so it is always best to contact us in advance where possible.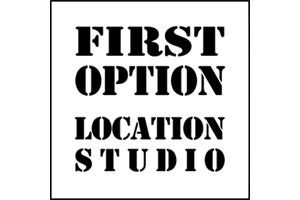 Can we hire over the weekend?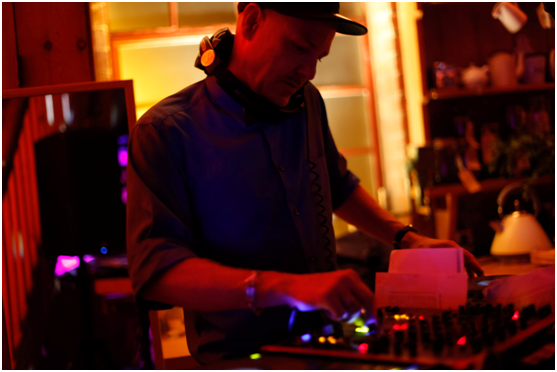 Again this is site specific, most places will open up at weekends but best not to assume. Our late night events are restricted to the weekends so you can party later into the night, though. Please note that like most venues, First Option has a surcharge for weekend hire.
Can we have props and/or equipment delivered the day before and collected the day after?
Delivery companies don't tend to work as late as we all do so collecting at the end of your shoot isn't always possible, likewise early deliveries often cost the earth so most locations will try to help out with deliveries prior to and after your shoot. Always check in advance as these arrangements are generally based on crews working either side of your shoot.
Is our equipment insured if we leave it overnight?
It's rarely a good idea to make someone else responsible for your kit unless that's their job. Always have your own insurance to cover what you're using and always check the security of the building housing your equipment. We are based within a private courtyard with 24 hour security but we still insist that all equipment left in the studio overnight should be covered by the client or rental companies' own insurance.
Can we use props/equipment in the location?
All venues have their own rules regarding their in-house kit so it's definitely best to check first. Some people will charge separate hire fees and others provide so much for free that you may find that you hardly need to bring anything at all. First Option is a dry hire space with a difference in that we actually do have tons of props and cooking apparatus that's all here for clients to use free of charge. Check out our facilities list here.
Is there a fully functional kitchen?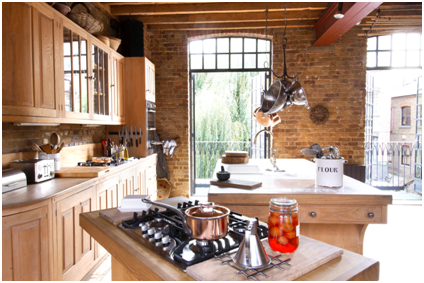 Most locations will have at least one kitchen but these can vary hugely. You might find a seemingly fully fitted kitchen that is in fact a set and is full of tricks. Oven's, fridges, cupboards and drawers that are all just a facade…great if you're doing a "here's one I made earlier" but not so good if you actually need to cook. Always check what you have at your disposal and don't forget to ask which utensils can and can't be used. We have two kitchens at First Option and both are fully functional.
Can we hang/attach things from and to walls and ceilings?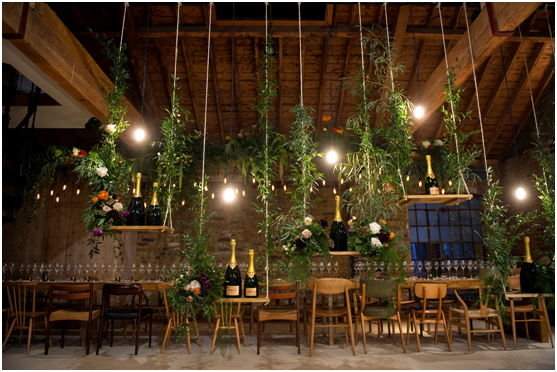 The answer to this question is unique to each and every building, you must ask as damage caused is likely to be chargeable. We are lucky to have high beamed roofs which can take a fair amount of weight as long as the beams are protected from sharp clamps. Our Victorian brick walls are precious and cannot be drilled into but with so many adhesives available these days, who needs holes?
What power do you have available and what are the costs?
Generators can be such a nuisance and their use is sometimes discouraged by surrounding businesses or residents due to their noise. As a result you'll find that a well equipped location will have their own ample power supply so do remember to check this throughly. Nobody wants a generator truck arriving at the point you've just discovered the huge in-house power outlets available!  At First Option, it's rare to need more than our 3 Phase Power (3 x 63's and 3x32's) and numerous 13 amp plugs throughout the kitchen, studio and prep kitchen, but if you do we can of course help out. We don't charge for power usage – yay!
Can we use any outdoor space?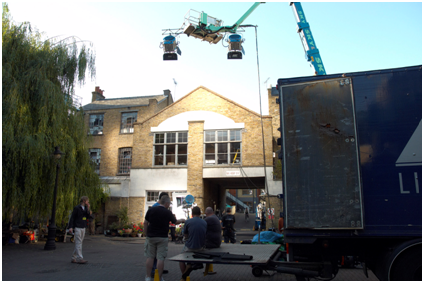 Some locations have private outside space that may or may not be available to shoot in, if they don't then they will usually be able to help with getting local council advice on shooting in the surrounding public areas.
A general starting point is that if your crew is larger than five and any of your lighting equipment is not hand held you will need a permit…We've put together a really handy guide to shooting on the streets of East London that you can find here. When shooting with us at First Option, you have the choice of using our private courtyard or venturing up high onto the roof of our neighbours, check out the view here. Both of these spaces can easily be booked with prior permission and carry a separate charge.
Is there on-site parking and does it cost extra?
London parking spaces are like gold dust, perhaps even rarer, so always check your parking options and remember to let your crew/guests know. At First Option, we can arrange secure underground parking or on street parking with permits. Where we park you depends on whether you need access to our loading/unloading entrance for props and/or kit. Spaces are charged at £20 per vehicle per day and should be booked in advance to avoid disappointment.
What about catering?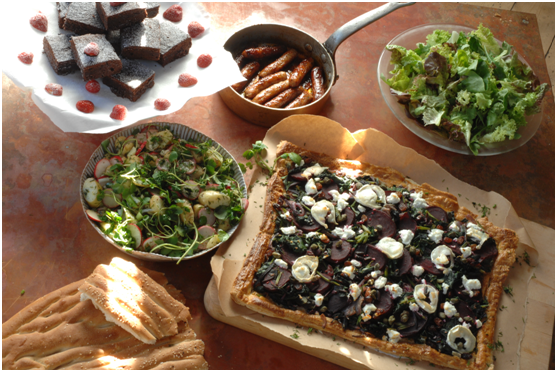 First Option are very lucky to have a superb in-house caterer who can offer a selection of Breakfasts, Lunches and Afternoon Tea. Tara will always try to tailor the menu according to your specific requirements so a conversation with her prior to your shoot or event is a good idea; you can find a sample menu here. There are also a huge number of local companies we happily recommend if you'd prefer to go elsewhere. It is always best to check as some places will insist on you using their own caterers or preferred suppliers.
Are tea and coffee included?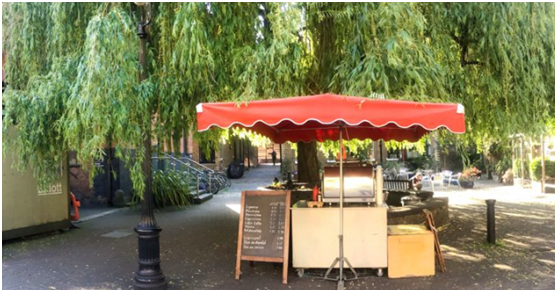 First Option provide free tea and coffee and those of you that have been before know that we also have a full time barista on site. Cafe di Rosso is in our courtyard Monday through Friday – we can easily set up a tab for clients on a daily or 'entire shoot' basis and get you the best prices in Shoreditch for your caffeine fix.
How late can we play music?
Most venues have licenses that cover them for certain hours of noise and residential areas are mostly based on common sense and courtesy. First Option's cut-off is generally set as 23:30 although quiet clearing/shooting may continue later with prior permission.
Can we arrange additional security?
Sometimes extra eyes or muscles are needed and most places will either have their own security available or are happy for you to arrange externally. Our own security guards here at Perseverance Works are some of the best in London… Ex Gurkhas if you please. When you consider your kit and/or prop fees, the value of extra security will almost always far outweigh the extra cost.
What do we do with our rubbish, recycling and food waste?
Most hire locations will take care of this within reason. Being based in Perseverance Works means that we have access to an excellent waste system, however if you foresee your shoot or event having excessive waste, it's best to give prior warning so that locations can make special arrangements.
What happens if we damage the location or any of its equipment or props?
Of course we are all used to general wear and tear of our buildings, but do be aware that damage caused as a direct result of your activities will almost always be chargeable. Most hire agreements will include details covering insurance and public liability requirements so do ensure that the i's are dotted and the t's are crossed.
How are we expected to leave the space?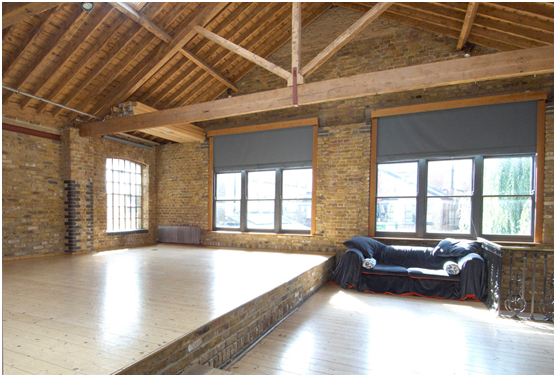 A general rule of thumb is to leave the space as it was found, this doesn't mean that you're expected to sweep and mop the floors and take the bins out but heavy furniture and props should be returned to their original place and rubbish should be bagged up. It really comes down to common sense… If you have any doubts there will always be someone around to help. We personally find that working together with our crews at the end of a long event or shoot works best.
How much responsibility do we have to neighbours and members of the public?
A much overlooked but essential part of planning an event or a shoot is to keep everyone around you happy. Working on a large event of any kind can be so all encompassing that we forget the effects that we might be having on others, be that noise or general disruption. When filming in a location or a studio, it's the responsibility of the location's manager to know what is and isn't acceptable, if you're venturing outside then it's often a shared responsibility. If you think that your activities may affect others then a letter or email to surrounding buildings letting them know what's happening is always a good idea.
Work and let work is our mantra.
Plus, let's not forget that failure to give people fair warning can ultimately result in a shutting down of your shoot or event not to mention the bad Karma!
Please do let us know if you can think of any questions we have forgotten or answers we have failed to provide. This industry always involves huge joint effort and so we'd love any input anyone can give.