Genesis Personal Assistants are revolutionising the car buying experience for customers
With the launch of their Westfield studio this year, luxury car brand, Genesis, has brought their range to the UK for the first time. Inside the innovative London studio, Genesis Personal Assistants have revolutionised the traditional sales experience that customers expect from a showroom. 
Retail experience specialists, Stellar, worked with Genesis to carefully select and specially train each Genesis Personal Assistant to prioritise service over sales. Genesis Personal Assistant, Joseph Premto, gives insight on the evolution of the sales executive role and how Genesis and Stellar have collaborated to breathe a new lease of life into the car buying experience.
Genesis' customer-focused vision originates from their Korean heritage. It's based on the philosophy of Son-Nim 손님, which translates into the customer being seen as a guest. For this reason Stellar looked for candidates with luxury retail and hospitality experience as opposed to purely automotive, as Joseph explains:
"I first started working in the front-of-house team at a five-star luxury resort in Greece. Two years later when I relocated to London my interest in Hospitality continued and so for the past five years I have been a London Hotel Concierge.
Being able to create a comfortable situation where the customer feels completely at ease whilst demonstrating effortless luxury customer service is what I did on a daily basis with my guests in my previous roles. At Genesis, we are trying to recreate that feel and comfort for our customers by putting them and their time at the centre of everything we do."
Even with prior experience in premium customer-facing roles, each Genesis Personal Assistant undergoes a rigorous interview process and immersive training programme. Trainees are asked to make a presentation where they are given a series of real-life scenarios and tasked with explaining how outstanding service can resolve them. These include challenges centred around time management, communication and aftercare:
"During our onboarding, we had the opportunity to explore many different subjects. The one thing that we focused on the most was customer service excellence. From the beginning, it was made clear to us that our goal is to create memorable moments for our customers, and that is why the onboarding included communication and behavioural training from industry leading experts. To top it all off, we were given driving lessons on how to deliver the best and most informative test drive experience possible."
Genesis Personal Assistants' duties are not centred around sales. Unlike more traditional roles in a dealership, they're concerned with forging successful, genuine relationships with customers. The brand's online model enables customers to come in and talk to a Genesis Personal Assistant and then complete the purchase from the comfort of their home. Reinforcing the power the customer has and redefining the sales process. Joseph believes that it's not his job to pressurise a customer into a purchase. 
"We are there to lift off the pressure of purchasing a car from the customer, provide all the needed information and support the customer throughout the purchasing and ownership journey. Our ultimate goal is not closing the sale, but making the whole process a memorable experience that will lead to a lasting relationship between the customer and their Genesis Personal Assistant. Most of our customers feel that this is what is missing from the automotive industry; a personal approach detached from the normal pressures of sales."
Stellar's Client Relations Director, Phil Edelston, spoke of his pride to be working with Genesis, as the brand continues to be a breath of fresh air in the automotive industry:
"We are so thrilled to be partnered with Genesis, as they continue to set a new precedent for what makes automotive customer service great. We're dedicated to ensuring that every customer who walks into the London Studio encounters a smart, savvy and genuine representative of the Genesis brand. We look forward to continuing to support them onboard new Personal Assistants who can deliver a stellar experience for customers."
Genesis and Stellar are transforming the future of showroom experiences to deliver high-end results, with Genesis Personal Assistants like Joseph on the frontlines at all times. With an emphasis on customer satisfaction as opposed to sales targets, Genesis are revolutionising the car buying experience one customer at a time.
About Stellar
 Masters of the retail experience industry, Stellar is an established, innovative, omnichannel experience agency that challenges convention and pushes boundaries to get outstanding results for its clients. Their comprehensive solution is adaptable, responsive and of exceptional quality. Stellar's senior team members have decades of experience delivering retail experiences to the UK and Ireland, as well as offering scalability across Europe.
 About Genesis
 Following its launch in 2015, Genesis has established itself as a true alternative within the premium sector. With a commitment to hospitality and great service, Genesis strives to build sincere relationships with customers and above all, to respect the greatest luxury of all – their time.
The brand was launched first in South Korea and, following success in the U.S., opened in Canada, Russia, the Middle East, Australia, Europe and China. Embodying its unique design language, 'Athletic Elegance', the brand continues to strengthen its range of vehicles and services to appeal to a broader range of consumers. The first electric car, the Genesis G80, will launch this year, with more to follow.
 Media Contacts
Stellar
Dan Beal
Email | [email protected]
Genesis
Simon Branney
Email | [email protected]
More articles you may like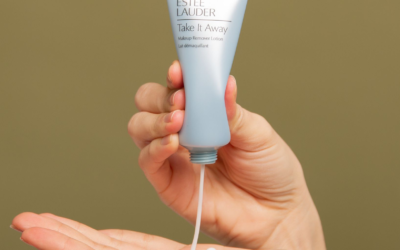 [dipi_breadcrumbs bc_home_icon="on" bc_home_size="14px" bc_is_post_type_root="on"...