Silvertown Studios opens new Royal Docks studio location
Silvertown Studios is excited to announce the opening of the new Royal Docks 6,000 sq ft studio location. Silvertown Studios was born out of the pandemic, when our other enterprise, London Audio Visual which supplies LED Wall & AV solutions for rental and installations for corporate and brand activation events and companies was put on pause asthe event industry was one of the first industries to close and last industries to reopen.
Throughout lockdown we made a point to check up on one another and whilst the world economy stopped spinning, we worked tirelessly to find a way to survive with the hopes of thriving post pandemic. One day in our daily check in and conversations, one of our team mentioned how `Star Wars: Mandalorian` was filmed using Virtual Production. This was the lightbulb moment and sparked the three company directors to convert one of our railway arches in Elephant & Castle into a Film Studio, ready to use as a dry hire space and as a technology backed Virtual Production Studio… things naturally evolved from there. We worked for months on our craft and have now completed many successful traditional and virtual productions and live streams.
When we reached the other side of the pandemic, our offering had been cemented. A rebrand and larger studio space was required.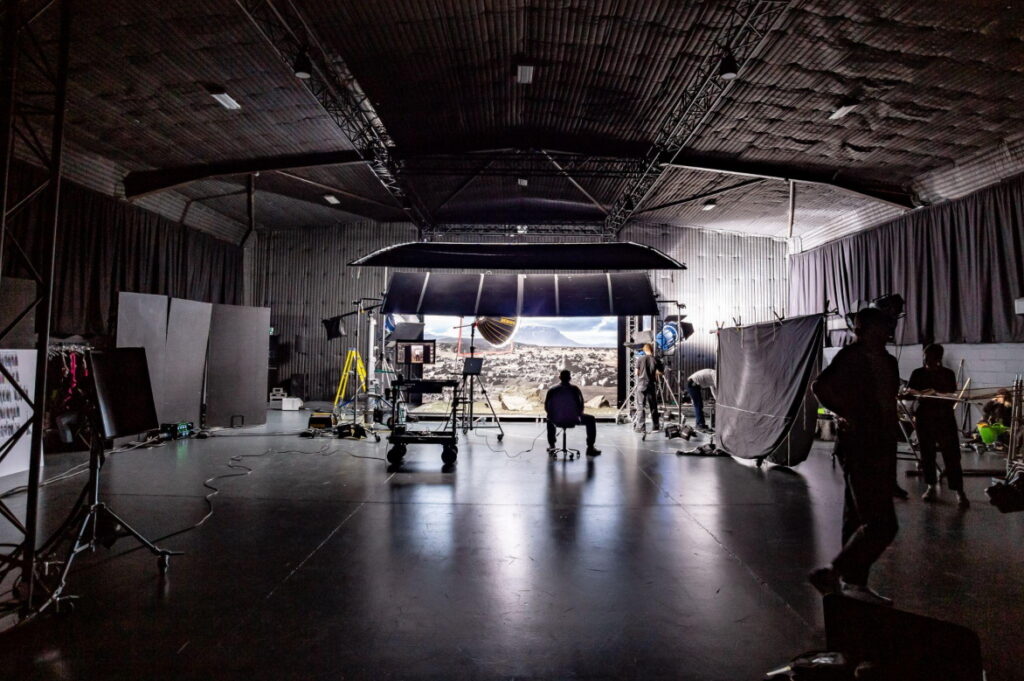 The newest and larger studio, Royal Docks, is a sound-treated and blackout 6,000 sq ft space. This extraordinary space is multi-use, suitable for TV and Film Productions, Live Streaming, Virtual Productions & Rehearsals. The studio is available for dry hire or with specialist LED Volume and a dedicated team for Virtual Production or Full Production Services. Our Royal Docks studio is equipped with a media control room, breakout room, changing rooms / make up rooms and canteen area. The 3m wide by 4m entrance allows a truck delivering any production materials sufficient access to the studio, also makes it a versatile space to shoot with one or multiple vehicles in the studio. Clients who will love this are those with medium to large productions and those looking to enter into the world of virtual production. We have worked with many leading media companies for TV Broadcast & Film Production on a number of projects and continue to illustrate how versatile our studio spaces are!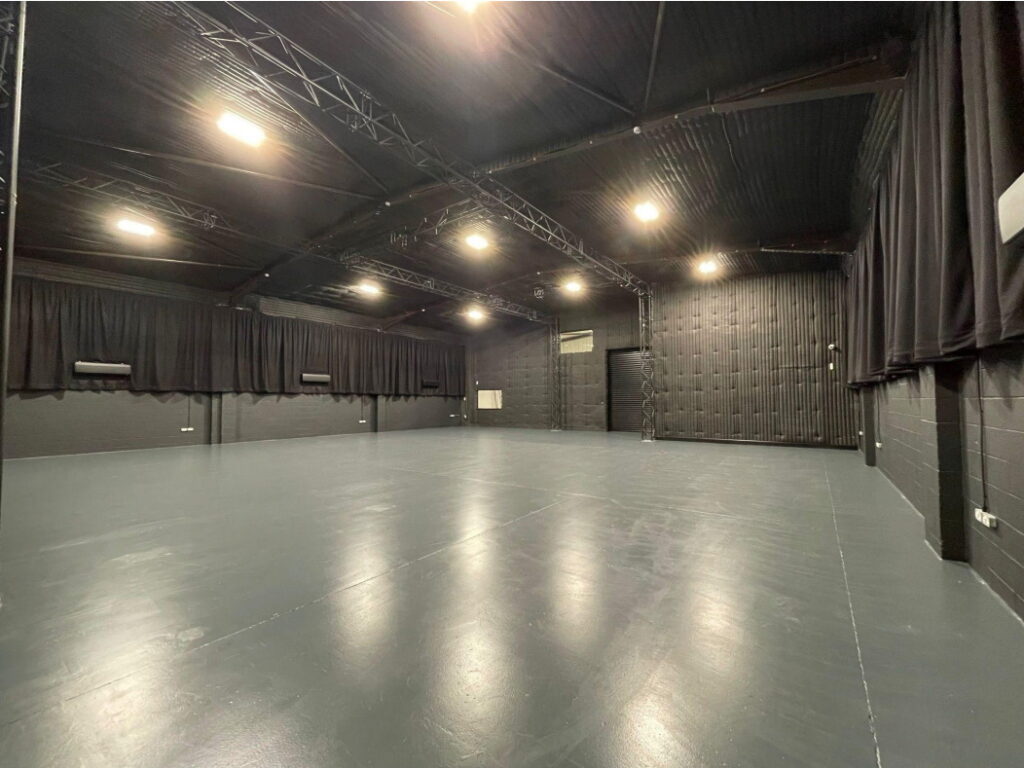 Our Elephant & Castle location is a 1,400sq ft studio space, with modular configuration allowing our clients to choose where they would like to position their breakout room, make-up & changing facilities and control desk based on the individual shooting requirements. With a kitchenette and local eateries in an energetic, urban and trendy location, this studio is unique and offers a versatile space with great facilities and is suitable for car shoots, music videos, photoshoots to name a few as a blackout, sound treated space with lighting grid in place.
Both studios locations are well designed to serve productions needing a blackout studios, sound stage, live streaming, virtual production stage and hybrid events with the Royal Docks (E16) studio suitable for rehearsals too. Being from an event and technology background, we understand what is required to bring our clients' vision to life.
Silvertown Studios offer high quality spaces to be used as is or together with our high quality LED technology and production team. We produce exceptional quality virtual productions and are also extremely proud to state that Silvertown Studios is Carbon Neutral. This is an important factor to us and we continue to work on ensuring that sustainability is always at
the top of our agenda.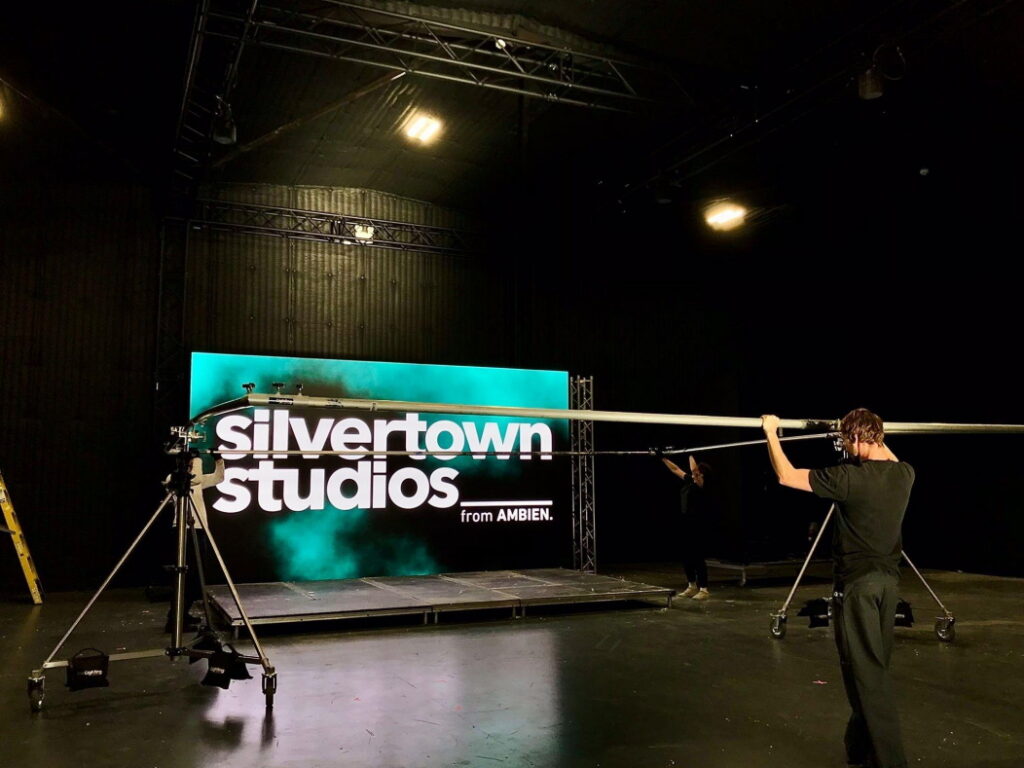 Website: https://www.silvertownstudios.co.uk/
Instagram : https://www.instagram.com/silvertown.studios/
Facebook: https://www.facebook.com/Silvertown-Studios
Find Services in YOUR Area

Silvertown Studios
London E16
W: www.silvertownstudios.co.uk
T: 020 7701 9444
Find Services in YOUR Area
MCH HUBS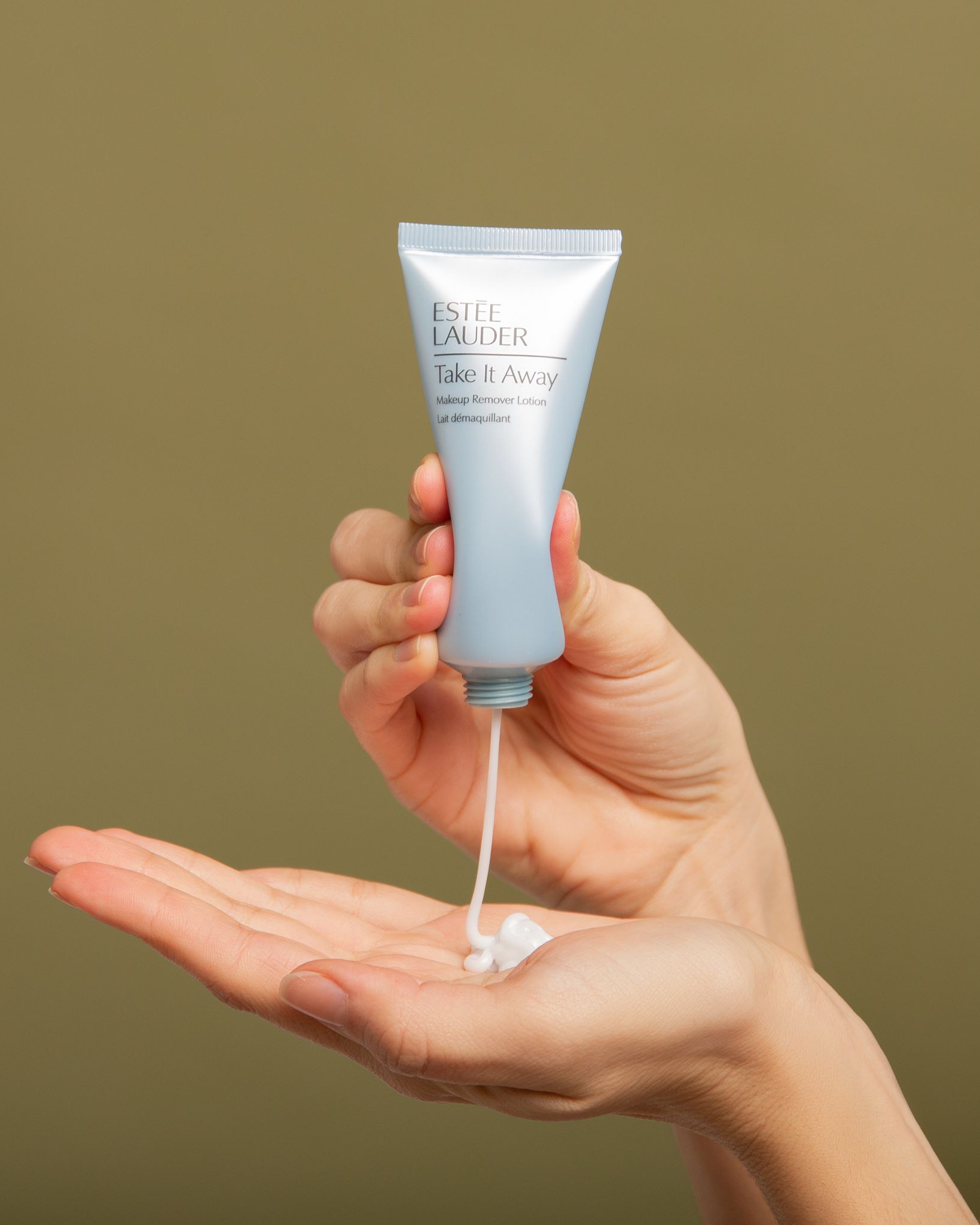 Are you tired of your hands sitting around, twiddling their thumbs, doing nothing but fetching the remote and...