Marketing Services / Consultants – Midlands & North

MRM – Market Harborough
For over 25 years we have provided innovative and digitally driven marketing service solutions that build brand sales
01858 410 510

Publicity Services – Lichfield
Full service marketing communications with a refreshingly straight-talking approach.
01543 252877

Profound Media Management – Coventry
Bespoke marketing and advertising agency who can re-light your fire. Flexible enough for all requirements we have worked with national and local radio stations, international concert promoters, local venues and festivals. Design, copywriting, strategy, ideas and execution – no project too big, or small. All you have to do is call.

024 76677712

Nicky Stephen Marketing – Melton Mowbray
Creative marketing and PR solutions
01664 434188




Phase – Birmingham
Phase is an independent branding and communications design agency with a passion for design. We help organisations achieve growth by providing the perfect mix of creative and marketing services.
0121 6671565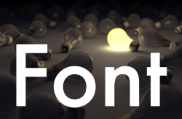 Font Ltd – Daventry
A wide range of marketing, branding and customer research services. Call us and we'll tell you how we can boost your brand.
07966 772619

Creative Touch Design – Warwick
We are a full service independent design agency that creates desirable brands, websites, signage and print, all with an amazing personal service.
01564 797580



Four Agency – Norwich


Say what you want to say in a more dynamic way. FOUR is Design and PR agency, based in Norwich and working throughout the country. Talk to us about everything from branding, brochures, advertising and websites, to media relations, reputation management, content creation and copywriting.

01603 627294

Clear B2B Marketing and PR


Is a leading provider of international business to business marketing communications with particular expertise in companies that sell or fulfil through third parties such as dealers, distributors, merchants and specifiers.

+44 (0)1285 626000

Breeze Creative Design Consultants – Glasgow


International award-winning branding and packaging design expert Craig Mackinlay of Breeze Creative offers a comprehensive, highly tailored design service to clients whose product/service requires an outstanding premium quality presence in their respective marketplace.

01360 449347

Napier Partnership Ltd – Chichester


B2B Technology PR and Marketing Agency. National and pan-European campaigns for start-ups to global enterprises'

01243 531123

Peter Bush Communications Ltd – Essex


Peter Bush Communications is a specialist High-Tech PR agency, that uses deep market B2B insights to design and implement creative PR and marketing campaigns that drive our clients' success.

01799 542858

SW1 Limited Marketing and Design – Devon


An established, family run, full service marketing agency delivering results for over 25 years.

01884 35577
---
ABC Advertising – Bradford 01274 600147
A R Consulting – Halesowen 01384 562861
Activ-STEP – Coventry 02476 226814
Anderson Baillie Marketing – Warrington 01925 217250
Ascent Marketing Communications – Kendal 01539 739995
Blue Monkey Marketing Ltd – Northwich 0796 194 7503
Big Future Ltd – Birmingham 0121 693 4456
Charlton Birkett Ltd – Leicester 0116 255 4806
Clock Creative Communications Ltd – Bury 01706 822888
CloudSpotting Ltd – Bradford 01274 725825
Communicado Creative – Lymm 01925 755590
Communisage – Leyland 01772 456089
Creative Avenue – Newcastle-under-Lyme 01782 740880
Ellison Marketing – Wrexham 01798 265807
Force Four Creative – Leicester 0845 121 4441
Fluid Solutions – Elland 01422 312290
GMA Marketing Consultants – Sandbach 01270 760880
GVC Advertising & Design Consultants – Liverpool 0151 227 5577
Gauge Marketing Services Ltd – 01782 646777
Get Ahead Promotions – Worcester 01299 827522
Go Direct Marketing – Otley 01943 854854
Great Deal Marketing Ltd – Kingswinford 01384 270087
Green Light Advertising & Communications Ltd – Derby 01332 294290
Jubb Kerswell Associates – Leicestershire 07545 925849
K S A Design & Promotion -Accrington 01254 381055
Kapow Website Design – Leeds 07791577713
Keane Creative – Sheffield 0114 249 5333
Lets Talk Marketing – Newark 0800 612 1127
Loyaltymatters Ltd – Harrogate 01423 857900
The M Partnership – Tenbury Wells 01584 881651
Marketing Projects – Chester 01244 330000
Marble Marketing – Altrincham 0161 233 0332
The Marketing Help Line – Haworth, West Yorkshire 05602 434580
Marketecture – Manchester 0161 786 8040
Marketing IQ Ltd – Worcester 01905 359475
Marketing Projects – Chester 01244 330000
Message Design & Communication Ltd – Market Harborough 01858 462122
Mulvihill Mitchell Limited – Birmingham 0121 585 7010
Outsourcing B2B Marketing – Northants 01536 210133
Rippleout Marketing – High Peak 07824338243
Scott Britten Marketing Ltd – Cannock 01543 579977
Simply Marcoms – Coventry 0870 199 4404
Slater Clark Associates Ltd – Doncaster 01302 325306
Thru The Line Limited – Leeds 0113 257 7999
Verve Marketing – Otley 01943 461869
WAM – Halifax 01422 375034
Wyatt International Limited – Birmingham 0121 454 8181
Xposure Visual Communications – Mansfield 01623 600620