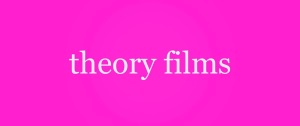 Theory Films – London SW17
We're an award winning film and video production company. We produce films and videos from concept to delivery and every stage in between. Brand films – Corporate films – Explainer films – Travel films – Animation – Commercials – TV
+44 (0)208 875 1643 / contact@theoryfilms.co.uk
0208 8751643



Sandra Reynolds Models – London WC2E
A knowledgeable and friendly booking team committed to building long-term relationships and delivering an exceptional well-researched service throughout the UK and Europe.
020 7387 5858

Abacus | Marketing agency in London | Integrated | Brand | Digital
Abacus is a marketing agency in London. We deliver integrated marketing campaigns for blue chip corporates, start-up enterprises and SMEs across various industry sectors for B2B and B2C customers. Our marketing consultancy team creates marketing plans, marketing strategies and brand propositions. Our creative people cut their teeth working in top marketing agencies, which is why our design work is held in such high regard. We create and deliver highly effective digital marketing strategies, including digital advertising, SEO, social media marketing, content marketing and email marketing. We design and build websites for many of our clients, as well as a full suite of stakeholder marketing communications including presentations, films, animated videos, brochures, exhibition stands, and so on. We create through-the-line advertising campaigns including direct marketing and sales promotions for use in the UK, EMEA and globally.

Exposed Design – London NW4
Making sure the expression of your brand best reflects what makes it great
020 8202 5964

EastLondonPrinters.com – London E11
With a London based shop.
We offer a super fast turn around on custom clothing with a friendly customer
service and FREE PARKING while you wait!
we cover north, south, east and west London
020 8925 2537


Recipe – London W1
We're an integrated creative agency fit for the digital age. Founded in 2012 we're fiercely independent, constantly evolving and never satisfied.
Check out our website reci.pe to find out more.
02072686440


Award winning, multi-disciplined, results driven agency, established 18 years ago. Design and Marketing …beyond conception
020 898 7900



020 7631 0504



020 7183 6236


Brand Activation Agency
0207 607 2568


Vision One Research – Vision One | London Market research companies

0203 693 3150

MPD Hook & Loop Ltd – Westbury


Huge stock of genuine VELCRO® Brand products available for next day delivery. Buy online or on the phone.

01373 827111

The Purple Company Ltd
Promotional Merchandise, T-Shirt Printers & Embroiders We deliver quality + BEST PRICE PROMISE + all UK

0800 980 7300

Regan & Dean Recruitment – London W1S


Jobs in Events, Conferences, Media, Communications, Marketing & Creative, at all levels
020 7409 3244



0207 607 2568



Element – The Prize & Incentive People – London SW18

We help agencies and brands worldwide to create, manage and fulfil prize and incentive experiences.
+44 (0)20 8871 9959

Radioville – London W1D
Need help with your radio and digital audio campaigns? Radioville are experts in effective audio creative – whether you need writing, casting, directing or producing (or all of those things!).
020 7534 5999



Positive Branding – London NW9

Business Gifts
Branded business gifts, promotional items, giveaways. From pens to mugs to USB sticks. 000's of items that can be branded with your logo. 5* on-line reviews.

020 8912 1515




Audiohire Ltd – London EC1V
AudioHire, firmly established since 1992 as one of London's most reliable professional PA system rental, corporate AV, and DJ equipment hire specialists.
020 8960 4466

Mount Pleasant Studio – London WC1X
Our film and TV studio is fully equipped with a wide range of camera and lighting equipment. The stage features a u-shaped infinity cove (white, green or blue) and pre-rigged spacelights and cyc lights. It is the only studio in the world 100% powered by renewable energy.
0207 837 1957



Aurora Multimedia – London N4
AV equipment, microphones, PA systems, lighting and staging plus seamless switching, live streaming and video conferencing.
Experienced, helpful and friendly team.

020 7 183 1593

Plastic-ID.com Ltd – London NW7
supply ID cards, card printers and ID accessories. Stocking ranges from leading card printer manufacturers such as Datacard, Magicard, Evolis, HID and Zebra
0800 756 5550



Promotive – London SW15
Creating unique sales promotion concepts for small to medium sized businesses in the UK. Adding value instead of price discounting. Transparent pricing. Full range of promotional marketing services. 20 years worldwide experience.
+44 7309 011109